Early Saturday morning, @FeitsBarstool, a writer for the Boston-centric sports blog Barstool Sports, tweeted something too good to be true:
Tom wants to make America great again. pic.twitter.com/gkUsB4OXe6

— Feitelberg (@FeitsBarstool) September 5, 2015
Pictured was New England Patriots quarterback Tom Brady's locker, and inside was one of Donald Trump's famous "Make America Great Again" hats. Could it be true? Could America's greatest national hero, Tom Brady, really own a Donald Trump hat?
The possibility was too tantalizing for WEEI radio hosts Dennis and Callahan to ignore in their interview with Brady this fine post-Labor Day Tuesday morning. After quizzing Brady about trivial matters—the emotional difficulty of the Deflategate case, the start of the NFL season—the hosts asked what the entire nation had been waiting for with bated breath: Does Tom Brady own a Donald Trump hat?
Brady informed the hosts that, yes, the hat was his. Via WEEI:

"He sent it to me via RKK (Robert Kraft)," Brady said. "I've known him since 2002 where I judged one of his beauty pageants, imagine that. I was a judge at a Miss USA pageant in 2002, so I've known him a long time. He always gives me a call on different types of motivational speeches and at different times."
He also told the hosts that though he hadn't decided whether he'd vote for Trump, he and the Donald were good friends who golfed together:

Honestly, he's a good friend and we've had a lot of time on the golf course together over the years, probably not much recently, but when I was in my younger days I would have more time that I could spend doing those types of things before there were kids. We spent a lot of time golfing together.
G/O Media may get a commission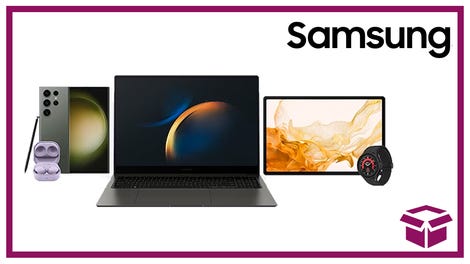 24 hour deals
Discover Samsung - Daily Deal
"We spent a lot of time golfing together." What a great start to the week Tom Brady has given us.
Michael Rosen is a reporter for Fusion based out of Oakland.