The Trump shutdown, now in its third week, has prompted the closure of museums and a lack of staffing at monuments and parks across the nation's capital and elsewhere. But one historic site remains open in DC that is fully staffed by National Park Service rangers: the Trump International Hotel's clock tower.
According to the Associated Press, the clock tower, which often has more rangers than visitors, is open because the "Trump administration appears to have gone out of its way" to ensure that it is.

Elsewhere, park rangers have been furloughed due to the government shutdown.

A spokeswoman for the General Services Administration, which leases the building to the Trump Organization, told the AP that the fact that the clock tower remains open and staffed while garbage piles up in national parks is "unrelated to the facility's tenant."

However, the watchdog group Citizens for Responsibility and Ethics in Washington is skeptical about that statement and has filed a Freedom of Information Act request for details. The request seeks documents related to the clock tower's funding and any possible communications between the GSA and the Trump Organization, the AP said.

G/O Media may get a commission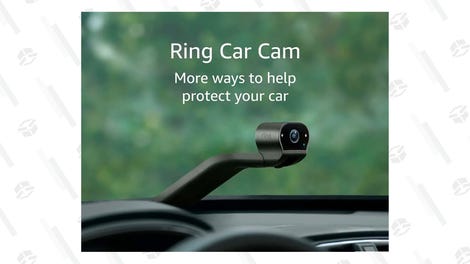 CREW is the same organization that is suing Trump for alleged violations of the foreign emoluments clause of the Constitution. CREW's lawsuit accuses the president of personally profiting from his public office.

"At the very least, this smells funny," CREW Executive Director Noah Bookbinder told the AP, referring to the clock tower. "We have not seen a satisfactory basis for why one park service property is opened when no others are."

Per the report:

Completed in 1899, the Romanesque-style former post office is on the National Register of Historic Places. The GSA pays for the National Park Service to run the building's clock tower for visits by the general public. The tower initially closed to the public after the shutdown started. The GSA noticed then that the deal under which the park service staffs the site had expired, and renewed it, and the park service reopened the tower this week, the agency said.
Meanwhile, The Washington Post reported Sunday that the National Park Service plans to dip into entrance fees to pay for operations at more popular sites. National Park Service Deputy Director P. Daniel Smith told the newspaper that understaffing the parks is unsustainable.

"We are taking this extraordinary step to ensure that parks are protected, and that visitors can continue to access parks with limited basic services," Smith said.

However, that move might not even be legal, according to some critics, including Democratic Rep. Betty McCollum. "I want to see our parks open, but I want to see our entire government open the right way, following the law," she told the Post.

Unlike previous administrations, the Trump administration decided to keep national parks open to visitors during the shutdown, despite insufficient staffing.