There is a nationwide epidemic of sexual offenses by police officers, a blockbuster new investigation by the Associated Press has found.
Much of the scrutiny towards police in recent years has focused on their conduct during arrests and on fatal shootings by officers. There has also been a robust debate about the large gaps in the data surrounding those controversial areas. But the AP's report highlights similar problems when it comes to both the level of sexual assault and misconduct by police officers and to the lack of accurate statistics about how widespread that problem is.
From the AP report:

In a yearlong investigation of sexual misconduct by U.S. law enforcement, the Associated Press uncovered about 1,000 officers who lost their badges in a six-year period for rape, sodomy and other sexual assault; sex crimes that included possession of child pornography; or sexual misconduct such as propositioning citizens or having consensual but prohibited on-duty intercourse.

The number is unquestionably an undercount because it represents only those officers whose licenses to work in law enforcement were revoked, and not all states take such action. California and New York — with several of the nation's largest law enforcement agencies — offered no records because they have no statewide system to decertify officers for misconduct. And even among states that provided records, some reported no officers removed for sexual misdeeds even though cases were identified via news stories or court records.
"It's happening probably in every law enforcement agency across the country," said Chief Bernadette DiPino of the Sarasota Police Department in Florida, who helped study the problem for the International Association of Chiefs of Police.
According to FBI statistics, there were roughly 78,000 law enforcement officers in California in 2014, and 58,000 in New York—making for a very large hole in any statistical count.
In an eerie echo of the abuse scandals within the Catholic Church—where abusive priests were often quietly dealt with and moved to other parishes rather than punished more severely—the AP found that "some departments also stay quiet about improprieties to limit liability, allowing bad officers to quietly resign, keep their certification and sometimes jump to other jobs."
G/O Media may get a commission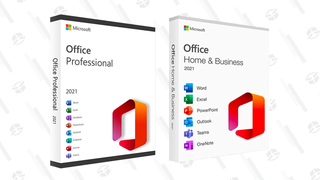 89% off
Microsoft Office Professional 2021 Lifetime License
Read the full report here.