Inspired by an alleged victim of Bill Cosby, Nevada Gov. Brian Sandoval signed a bill into law Tuesday extending the state's statute of limitations for sexual assault cases. Previously, prosecutors could only bring criminal sexual assault charges for rapes committed in the past four years. Now, they will have 20 years.
Lise-Lotte Lublin, who claims she was raped by Cosby in Las Vegas in 1989, tried to file a police report in January after other women came forward with accusations against Cosby.
"They took my statement but they couldn't do anything about it," Lublin told Fusion just after the Nevada bill was signed. "It was devastating, and it was a knot that grew inside my body of fear and abandonment and a lack of support that was overwhelming."
Lublin spoke out about her experience earlier this year, testifying in front of the Nevada legislature and urging a change in the law. After other women accusing Cosby were called liars, "that's when I made the decision that I have to say something," Lublin said. "It was like, I know there's a truth to it … for me, this was so unfair, why would people treat them like this."
According to Lublin, Cosby invited her to his Las Vegas Hilton suite at the age of 23 for an acting audition. Cosby gave her two drinks, and she passed out.
G/O Media may get a commission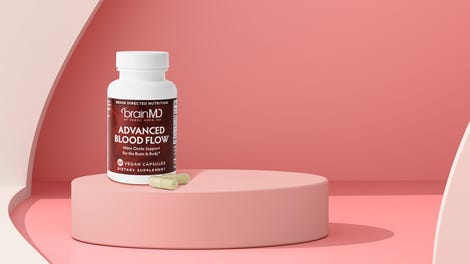 "I told him I did not drink, but he insisted, so I drank it…I trusted him because of who he was and how well he was respected around the world," Lublin told The Wrap. "My next memory was waking up at home, and for me it felt like several days had passed."
The Nevada bill passed unanimously in the State Senate on May 17 and the State Assembly on April 20.
"This is a huge leap forward," State Assemblywoman Irene Bustamante Adams, who sponsored the bill, told Fusion. "I can't tell you the number of people who came up to me after the first hearing—victims that had suffered and were not able to have any justice because of the [statute of limitation]."
While Lublin encouraged legislators to repeal the statute of limitations altogether, the final bill extended the limit to 20 years—a major improvement, she said.
"This was my way of getting my control back," Lublin said. "What he did was a loss of control for me. This was my fight."
Nevada is the latest state to extend statutes of limitation for rape cases in recent weeks. Earlier this month, Indiana Gov. Mike Pence signed a bill allowing rape cases to be prosecuted in the event of new DNA evidence or a confession after the state's five-year limit expires. Bills to extend statutes of limitations for sexual assault are also making their way through legislatures in Ohio, Florida, and Oregon.
Survivors like Lublin have helped convince state legislatures to act: Indiana's bill was named "Jenny's Law" after Jenny Wendt, whose rapist confessed but went free because of the statute of limitations.
A total of 34 states have statutes of limitations on adult rape cases, according to Mother Jones, some as low as three years.
Rape accusations against Cosby have also brought more attention to statutes of limitations across the country. More than 30 women have come forward and accused Cosby of sexual assault—many of assaults that allegedly happened decades ago. The actor has denied all accusations.
Bustamante Adams said that Lublin's testimony was instrumental in turning the Nevada bill into law.
"I think it was critical because people got to hear someone's actual, real-life experience instead of reading statistics on a paper," Bustamante Adams said. "She brought a lot of credibility and a voice for people who don't normally get to be heard."
"The survivors have helped get the message out that we're human beings that have a tragedy that we have to deal with," Lublin said. "Voicing our opinions has made us strong with each other."
Casey Tolan is a National News Reporter for Fusion based in New York City.