The Republican Party campaigned—and in many places, won—on a platform of overt, vicious racism during the midterms. The full effects of that are just starting to sink in.
The Republican Party's existence as a vehicle for systematic racism is not new in any way. But the midterm election cycle proved that, in many parts of the country, the GOP decided that their best shot at winning was to lean in to the party's dark backbone of prejudice, particularly toward black and Latinx people.
In Florida, the GOP ran one of the most overtly racist campaigns in recent memory. Literally hours after the primaries, gubernatorial candidate Ron DeSantis—a racist who refused to return donations from other racists—urged Florida voters to not "monkey this up" by voting for his black opponent, Andrew Gillum. Later in the race, the U.S. Agriculture Secretary said DeSantis's race was "cotton-picking important," using a common Southern phrase that (obviously) stems from the South's legacy of slavery. And they got away with it, of course.
"Now, I'm not calling Mr. DeSantis a racist. I'm simply saying the racists believe he's a racist," Gillum memorably said during a late October debate.
G/O Media may get a commission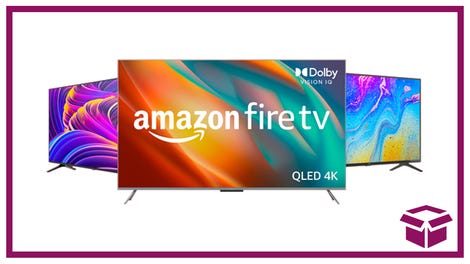 Ooh. stunning.
New Amazon Fire TVs
Credit to Gillum for calling a spade a spade, something the New York Times and other papers failed to do for the entire election cycle, instead sticking with language like "inflammatory" and "racial intent."
In Georgia, Democrat Stacey Abrams was subjected to a near-constant barrage of racism throughout her campaign for Governor against Brian Kemp—who, in his position as Secretary of State, also oversaw the election. Kemp embarked on one of the most blatant and widespread campaigns of racist voter suppression in an era which has been filled with racist voter suppression. Abrams currently is down by around 75,000 votes and refusing to concede.
A few days before the election, a white supremacist group targeted Abrams (and Gillum) with racist robocalls referring to Abrams as a "negress." Abrams, for her part, once burned a version of the Georgia flag that had the Confederate battle flag on it, which is rad as hell.
In Iowa, Steve King was reelected. Steve King is a white supremacist. Vox has an article about all of the places that open white supremacists lost (a bunch of Nazis weaseled their way onto ballots and got beat), which also mentions that Steve King won while not explicitly saying that Steve King is a white nationalist, which he is. The Vox piece is, however, a good aggregation of all of the GOP candidates who have "ties to white nationalism" (in other words, are white nationalists). King isn't the first or last.

The Republicans and the president himself packaged and sold the election to the American people with fear, using a migrant caravan "invasion" and the specter of undocumented immigrants to frame every race as a battle between Americans and insidious outside forces. This, it turns out, is a great way to help people justify the fact that they don't really like black and brown people, because in a lot of the country, it worked. It just worked.
Exit polls are unreliable as shit, but in the first ones coming in, the demographic data jumps off the page. Per CNN's data, white people voted 60–39 percent for DeSantis in Florida. White men voted 69 percent for him, white women 51 percent. In Georgia, whites voted 75 percent for Kemp (men at 73, women at 76). The GOP knew how to win in the South. The GOP knows its strategy going forward, and it's all racism from here on out. Once you hook your cart to that horse it's pretty hard to slow it down.
There were some bright spots: Corey Stewart, the extremely racist carpetbagger from Minnesota running for Senate in Virginia, immediately lost to Tim Kaine. Democrats elected not one, but two Native American women to Congress.
And in Florida, there was hope. Despite the fact that voters in the state rejected the Democratic candidates for Senate and Governor, they also passed Amendment 4, a bill that restored voting rights to more than 1.4 million people convicted of felonies. Because of the disproportionate incarceration rates in Florida (and the U.S. overall), these people are largely black. And in the next election, many of them will vote.