A school in New Jersey won't allow a 16-year-old girl with epilepsy and autism to take medical marijuana, even if it helps reduce the seizures she experiences through the day.
"She could have Valium or oxycodone, but not medical marijuana," her father, Roger Barbour, told NJ.com. "Other children can take their medicine. My daughter cannot."
Since August, Genny Barbour has been taking three doses of cannabis oil throughout the day: in the morning, after school and before bed. Her mother and father say it's transformed her life in ways that other medications — and brain surgery — couldn't.
Genny's doctor also recommended she take a fourth dose, during the school day. Although medical marijuana is legal for children in New Jersey, the Larc School — the private institution she attends in South Jersey's Maple Shade School District — won't allow it since marijuana is still illegal under federal law.
The superintendent of the Maple Shade School District declined to comment, citing the ongoing litigation. The Larc School did not immediately return a request for comment.
G/O Media may get a commission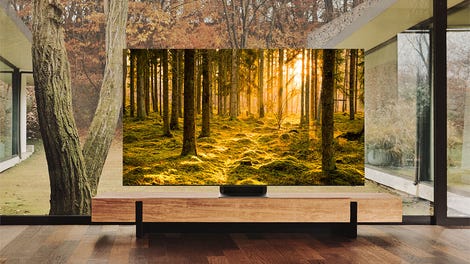 Up to 40% off
Samsung Smart TVs
The parents have already lost one legal battle in administration court this January. The judge ruled that the parents didn't make a strong enough case for the necessity of the fourth dose, NJ.com reports. He also noted that no one at the school was designated as her caregiver, as mandated by the state law.
They are appealing the ruling, but will face the same judge who denied the initial request, according to NJ.com.
Medical marijuana has been legal in New Jersey since 2010, but the program is restrictive compared with the other two dozen states that permit the drug.
Gov. Chris Christie isn't a fan. He's called medical marijuana "a front for legalization" and said there's isn't a huge demand for the drug among patients.
Ted Hesson was formerly the immigration editor at Fusion, covering the issue from Washington, D.C. He also writes about drug laws and (occasionally) baseball. On the side: guitars, urban biking, and fiction.