A new study released today reveals the complexities of American attitudes toward changing U.S. policy toward Cuba.
Performed by a bipartisan research team of Fairbank, Maslin, Maullin, Metz & Associates and Public Opinion Strategies, Democratic and Republican polling firms, respectively, the poll suggests that most Americans, Floridians, and Latinos are in favor of changing foreign policy in regards to Cuba. The poll was commissioned by the Atlantic Council. Cuba and the United States have not had diplomatic relations for 53 years.
You can watch a panel discussion on the poll featuring the pollsters, Senator Jeff Flake (R-AZ) and Senator Patrick Leahy (D-VT), and a panel discussion including CNN analysts Paul Begala and Alex Castellanos above. Fusion and Univision were media partners in the poll.
The national telephone survey of 1,024 randomly-selected U.S. adults ages 18 and over included over-samples of residents living in Florida and New Jersey, two states with high Cuban American populations. Latinos were also over-sampled nationwide.
G/O Media may get a commission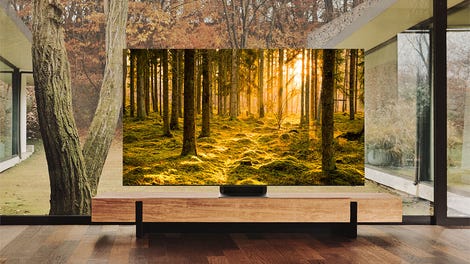 Up to 40% off
Samsung Smart TVs
Respondents were reached via landlines and cellphones, and the interviews were conducted mid-January of this year in English and Spanish.
FINDINGS
You can see the full results of the poll here. But for now, here are a few of the highlights:
A solid 56 percent majority of Americans favor changing our Cuba policy.
Contrary to some popular perceptions, more than six in ten Floridians and Latinos favor changing U.S. policy towards Cuba.
Older Americans who might remember a time when diplomatic relations existed between the two nations are the most likely to favor a new approach.
A majority of Republicans favor normalizing/engaging with Cuba.
As education level increases, so does support for changing our policy.
Factual statements about Cuba do have an effect on policy change. For instance, after hearing about Cuba's human rights abuses, and about the fact that the Castro regime is still in power after 55 years, support for changing policy wanes.
After going through the survey and being read factual messages about U.S/ Cuban relations, six in ten Americans support appointing a special envoy to Cuba.
Daniel Rivero is a producer/reporter for Fusion who focuses on police and justice issues. He also skateboards, does a bunch of arts related things on his off time, and likes Cuban coffee.