After years of delays, New York City is expanding its subway system this weekend for the first time in more than 25 years.
The first trains to the new 34th Street-Hudson Yards station, on a 1.5-mile extension of the 7 line, will run Sunday at 1 p.m. They will connect commuters from Times Square to the far west side of Manhattan, where skyscrapers are set to rise over the next decade.
Because of that development on the horizon, urban planners predict the new station will be the busiest in the city one day, with 35,000 passengers during a peak hour. It's the first new subway station in the city since 1989, when a new segment opened on what is now the F line.
For transit advocates here, opening a new subway station is a cause for celebration—especially because it's such a rare event. But the huge cost, delays, and politics surrounding the 7 line highlight the difficulties facing the city's beleaguered public transit network.
At $2.45 billion, the new line is almost the most expensive subway project in the world (based on per-mile cost). It avoids that dubious title only because a few miles to the east, the city is hard at work at the $4.45 billion Second Avenue line, another subway extension project that is even more costly and has been in the works for decades.
G/O Media may get a commission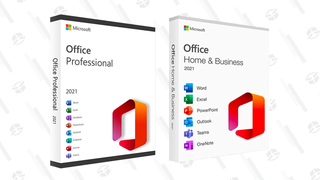 89% off
Microsoft Office Professional 2021 Lifetime License
Right now, the station opens onto a nondescript avenue where long-distance buses pick up passengers. (It also serves the city's main convention center.) But in a decade or so, it will be the heart of Hudson Yards, a massive new neighborhood of office towers and apartment buildings constructed on top of a rail yard.
"Given the amount of development and economic activity that this project will bring to the area, I wouldn't necessarily categorize [the subway extension] as something that's that expensive, given what we're going to see in return," said Kevin Ortiz, a spokesperson for the Metropolitan Transportation Authority, which runs the subway system.
The extension is technically on budget—but that's only because officials cut plans to build a second station along the line, at 41st Street, which would have cost an additional $500 million. Some observers say it was a missed opportunity, considering how long it took to build this one station. Ortiz said the current track design "would not preclude us from going back and building an additional station" in the future. But the agency has no plans to do so.
"They're going to basically have to start from scratch if they ever want to do that in the future," said Gene Russianoff, a transit advocate who runs the Straphangers Campaign. "I'm not going to hold my breath."
Why is public transit infrastructure so expensive in New York? It has to do with the cost of doing business—the high price of labor and materials—as well as unexpected delays and construction snafus. Originally scheduled to open in 2013, the extension faced a crippling series of delays, due in part to the station's unique diagonal elevator.
The MTA's future ability to build huge projects and extensions like these is currently at risk due to a budget hole in its capital plan of $13.7 billion. The state government—which runs the agency—is asking for more money from the city to help solve it, and Governor Andrew Cuomo and Mayor Bill de Blasio are locked in a political tug-of-war over who will pay the bills.
Meanwhile, the current subway lines are plagued with more and more delays and outages. A report this month from a good government group found that if officials continue repairing the system at their current rate, all train lines will be in "good condition" by 2067. The report compared subway maintenance to the Greek myth of Sisyphus, who was fated to constantly push a rock up a hill and watch it slide down.
Taken as a whole, the New York subway is no longer the public transit icon it once was. "We're embarrassingly behind," Rusianoff said, citing the rise of other subway systems around the globe. "When I started out studying this, there was one Asian city in the top ten by ridership, Tokyo. Now there are six in the top ten."
Many of these newer networks have better cars and rails than New York's aging infrastructure. In Hong Kong, for example, officials are planning seven new subway and railway expansions over the next decade, spending $14 billion. Stations there are spotlessly clean and air-conditioned. At rush hours, trains slide smoothly in and out of stations like clockwork.
Not so in New York, where trains failed to even meet a reduced goal of 75% on-time on weekdays in 2014. And the system is expected to strain even more as the number of riders grows.
New York's subway still has things to be proud about. It's one of the only systems in the world that runs all night. It still has the highest number of stations of any other subway in the world: 469 as of Sunday, according to the MTA.
And at least it's still the biggest subway in the U.S. Straphangers took more than 1.75 billion trips on the city subway last year, according to the MTA. That's by far the highest in the country—Washington D.C., number two, clocked 2.09 million trips in 2013, just over a tenth of New York's numbers.
Casey Tolan is a National News Reporter for Fusion based in New York City.