At a bare white, brick gallery space, models donning gothic, red-wine lips, stand strategically on wooden boxes, one red-haired model leans against a white ladder. They're wearing black leather pants, deep burgundy jackets and graffiti-inspired dresses.
Around them, on-air fashion personalities interview attendees and the designer herself, Layana Aguilar. Inside, it looks like it could be any of the many fashion presentations of New York's Mercedes Benz Fashion Week. But this event, hosted at an independent gallery in Soho, is not a "Mercedes Benz sponsored" fashion week event.
With New York Fashion Week in full swing, as designers and fashion bloggers descend on exclusive shows, one thing is clear: New York Fashion Week is hardly contingent upon the "official" Lincoln Center location and its "official" Mercedes Benz sponsor. At the highest level, name-brand designers are opting for non-Lincoln-Center venues. Diane von Furstenburg showed at Spring Studios, Marchesa showed at the New York Public Library and Alexander Wang chose to have his event in (gasp) Brooklyn.
And for young, New York-based designers, Fashion Week isn't all about Lincoln Center. Throughout the city, they're hosting their own fashion shows, showcases and events, without the official "#NYFW" label.
"These opportunities make it better for emerging artists," said Aguilar. "I'm excited that people decide to go off and do these shows."
G/O Media may get a commission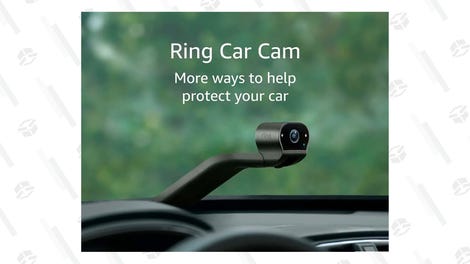 Photo by Thomas DeLosSantos for Layana Aguilar
Besides being exclusive, showing at Lincoln Center is expensive. A Mercedes Benz Lincoln Center event can run anywhere from $50,000 to $300,000. And keep in mind that's for a runway show that lasts about 15 minutes.
For small, independent and up-and-coming designers, hosting their own events during fashion week is a fun way to showcase their clothing, socialize and celebrate fashion with the rest of New York City, all at a reasonable budget and with complete control.
"I think it's amazing to show at Lincoln Center but we're a small brand," said Desmond Zhengs, creative director for Aguilar's show. "We honestly don't have the budget; we don't have a lot of the pr to do something at that level."
So after months of planning, Zhengs and Aguilar decided on a presentation at an open gallery space in Soho. This way, Zhengs said, "we can show to the most amount of people for the most amount of time."
Photo by Thomas DeLosSantos for Layana Aguilar
Aguilar, who competed on season 11 of Project Runway, said that creating an independent show appeals to how opinionated she can be about her work. "You get more control with your own show." she said. "It's all about your designs."
Another small New-York-based designer, Alicia Reina, said she embraced the full control that an independent show offers, by showcasing her work not with a runway or a model presentation, but with an artistic display of her collection on a clothesline wall.
Photo by Alicia Reina
"We wanted to do some sort of installation and we thought of models or mannequins," Reina said. "We decided to make it more of an installation because it's more unexpected."
And so this past Monday, Rein's "dream closet," as she likes to describe the collection, was on full display at an Italian restaurant on the Lower East Side. Attendees were able to enjoy sangria along with an assortment of fresh pizzas, not exactly your traditional fashion week scene.
Photo by Alicia Reina
"It's like with an art gallery opening, you sort of go to socialize as well," Reina said. "It's something you can enjoy and observe and be a part of."