New York Governor Andrew Cuomo signed an executive order Sunday that would require officials across the state to take homeless individuals off the streets and into shelters during inclement winter weather events.
According to Reuters, the order, which goes into effect Tuesday, calls for social service agencies and local police to use force in the event a homeless individual does not want to be moved to a shelter after the temperature reaches or goes below freezing.
Gov. Cuomo said that this wasn't meant as a brutalizing tactic, though.
"Our state, which has a beautiful tradition of social progress and community, should not leave anyone outside in freezing temperatures. That's called basic humanity," Cuomo told the New York City news channel NY1.
G/O Media may get a commission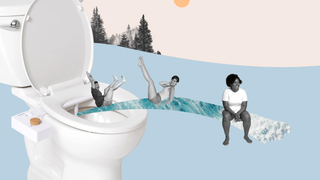 17% off
Tushy 3.0 Warm Water Spa Bidet Attachment
According to the National Coalition for the Homeless, hypothermia kills about 700 homeless individuals a year, but still many prefer to avoid shelters in fear of becoming victims of crimes such as theft and rape.
There's no word in the governor's order about safety at the shelters, which will be required to offer extended hours of operation to accommodate individuals at all hours of the day.
New York City Mayor Bill de Blasio told reporters Monday that the order was an overreach.
"If someone's not in danger, the law says that they still have rights to make that decision themselves," he said. "It is a decision a police officer has to make, as with many other things, or one of our homeless services outreach workers has to make. They have to judge whether someone is in danger and if they are, then exercise the ability to get them in."
A similar measure was met with criticism in the 1980s, the New York Times reports. Then-NYC mayor Ed Koch wanted to get the homeless into shelters using the state's Mental Hygiene Law. Opponents were worried that officers and social service workers would merely do dragnet sweeps of the homeless and not individual assessments.
The forecast for New York City and throughout the state is looking a lot like January, so expect the governor's order to get a full workout in the coming days.
David Matthews operates the Wayback Machine on Fusion.net—hop on. Got a tip? Email him: david.matthews@fusion.net