When Manhattan's Second Avenue subway station opens at 72nd Street next month, it will do more than simply offer a relief valve for New York's congested metro transit system. It will also highlight a gay married couple—a reported first for a non-political, permanent public art installation in New York City history.
As travelers walk the platform of New York's newest train stop, they'll be greeted by a life-sized portrait of Thor Stockman and his husband, Patrick Kellogg, holding hands and standing stoically among the three dozen life-sized murals created by Brazillian artist Vik Muniz for his "Perfect Stranger" series." And while Stockman and Kellogg's picture may not be particularly flashy, their inclusion in the Muniz' series is being heralded as a major step toward representation in a city known for its vibrant LGBTQ community.
"What makes it a turning point is it isn't gayness singled out and made the theme," former executive coordinator of the Larry Kramer Initiative for Lesbian and Gay Studies at Yale University, and current SUNY Buffalo professor Jonathan David Katz explained to the Associated Press. "On the contrary, the work naturalizes gayness within the fabric of the city, and in so doing, that's actually an even more powerful message."
It was that sense of normalcy which Muniz was aiming for in the series, telling the New York Times earlier this month that, "I wanted them to be normal people. I know lots of normal people. I kept thinking: Who would make the perfect stranger?"
G/O Media may get a commission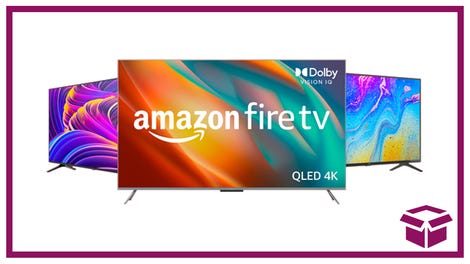 Ooh. stunning.
New Amazon Fire TVs
For Kellog and Stockman, their inclusion in Muniz' series has an added layer of significance.
"Our friends were happy that this is gay representation on the walls of New York City, but our friends were even happier that this is gay representation that is not incredibly beautiful and skinny," Kellogg told the AP.
"They were just average-looking guys like us," Stockman added.
In his statement announcing the public art installations at the various stops along the new Second Avenue line, New York state governor Andrew Cuomo seemed to share in that sentiment.
"Public works projects are not just about function–they're an expression of who we are and what we believe. Any child who has never walked into a museum or an art gallery can walk the streets of New York and be exposed to art and education simply by being a New Yorker. That is where we came from and that is what makes New York special," Cuomo said.