Today, Taco Bell announced its intent to remove all artificial flavors and colors from its products by year's end, a decision that will affect 95% of the fast food franchise's menu. The genre-defying creative minds who brought you the Mexican pizza also plan to phase out high fructose corn syrup and palm oil by 2016, and at least some preservatives by the close of 2017. Fellow Yum! Brands subsidiary Pizza Hut will do the same, following similar moves by Panera Bread and Chipotle earlier this year.
Could this mean the end of the highly unnatural crown jewels of the Taco Bell dynasty: Doritos Locos Tacos and Mountain Mtn Dew Baja Blast?
As it turns out, probably not. The AP's Candice Choi reports that these changes "do not affect fountain drinks or co-branded products."
Hmm. Okay.
G/O Media may get a commission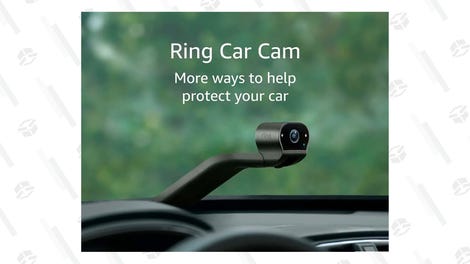 Launched in 2004, Baja Blast was specifically formulated to complement Taco Bell's menu. For the the next decade, PepsiCo exclusively contracted the "tropical lime" beverage (take it from me, a seasoned Baja Blast guzzler: its flavor is better described as "sugar" or "green") to the chain.
Taco Bell later introduced the Baja Blast Freeze, the Diet Baja Blast, and the Sangrita Blast. Last year, Mountain Dew seized a golden — or uncanny blue-green — opportunity to sell the drink, with the Taco Bell logo, in stores. Dale Earnhardt, Jr. even drives a Baja Blast-sponsored race car.
Doritos Locos Tacos enjoyed a massively successful debut in 2012, with a one million a day sold that year. Taco Bell expanded its Frito-Lay collaboration with Cool Ranch Doritos Locos Tacos, Fiery Doritos Locos Tacos, and the option to customize a Cheesy Gordita Crunch with your choice of Doritos Locos Taco shell. It is truly an amazing time to be alive.
You probably won't be surprised to learn that these cobranded products are very, very much out of line with Taco Bell's new policies. Baja Blast's ingredients include artificial flavors, high fructose corn syrup, yellow 5, and blue 1, as well as the preservatives sodium benzoate and calcium disodium EDTA. In case you were wondering, an eight-ounce serving of Baja Blast packs 36 milligrams of caffeine, 110 calories, 29 grams of sugar, and 10% of your recommended daily intake of carbohydrates.
At Taco Bell, the drink comes in two sizes: 16 ounces and 20 ounces.
The Nacho Cheese Doritos Locos Taco shell contains MSG and other flavor enhancers, a veritable rainbow of artificial colors, and TBHQ, a preservative that's also found in cosmetics and lacquers.
Apparently, it's one thing to clean up your menu, but it's quite another to burn corporate bridges, especially when one of these collaborations constitutes a billion-dollar industry in and of itself.
We've reached out to Taco Bell to confirm whether there are plans to alter these products' recipes, but for now, it looks like fast food fans can take comfort. Doritos Locos Tacos will never die, and with any luck, they might not decompose, either.
Molly Fitzpatrick is senior editor of Fusion's Pop & Culture section. Her interests include movies about movies, TV shows about TV shows, and movies about TV shows, but not so much TV shows about movies.