Seattle Seahawks defensive end Michael Bennett is one of the most successful professional athletes on Earth. However, despite having won Super Bowls and MVP awards, Bennett claims he was nevertheless subjected to racial profiling and horrific police brutality during a recent vacation, "simply [for] being a black man at the wrong place at the wrong time."

"On Saturday, August 26, 2017 I was in Las Vegas to attend the Mayweather-Macgregor fight on my day off," Bennett explained in a message posted to his Twitter account on Wednesday morning. "After the fight while heading back to my hotel several hundred people people heard what sounded like gun shots. Like many of the people in the area I ran away from the sound, looking for safety. Las Vegas police officers singled me out and pointed their guns at me for doing nothing more than simply being a black man at the wrong place at the wrong time."
Bennett went on to describe lying on the ground and being told that if he moved, the officer pointing a gun as his head would "blow [his] fucking head off." He then claimed that a second officer pushed a knee into Bennett's back so hard he was unable to breathe, and was eventually handcuffed so tightly that was unable to feel his fingers:
The Officers' excessive use of force was unbearable. I felt helpless as I lay there on the ground handcuffed facing the real-life threat of being killed. All I could think of was "I'm going to die for no other reason than I am black and my skin color is somehow a threat.' My life flashed before my eyes as I thought of my girls. Would I ever play with them again? Or watch them have kids? Or be able to kiss my wife again and tell her I love her.
G/O Media may get a commission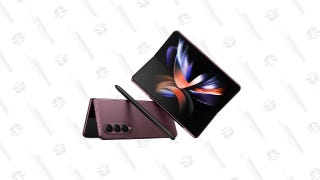 Save Up to $300
Galaxy Z Fold4
Shortly after Bennett published his account of the arrest, TMZ released video of the incident.
According to Bennett, he was eventually released without any explanation given for the brutal nature of his arrest. I have reached out to the Las Vegas Metropolitan Police Department for comment and will update this story accordingly.
"I have always held a strong conviction that protesting or standing up for justice is simply the right thing to do," Bennett said. "The fact is unequivocally, without question why before every game I sit during the national anthem—because equality doesn't live in this country, and no matter how much money you make, what job title you have, or how much you give, when you are seen as a 'Nigger,' you will be treated that way."

In recent months, Bennett has become the most visible NFL player to take part in the national anthem protests started in 2016 by Colin Kapernick.
"The last week, with everything that's been going on in the last couple months—especially after the last couple days seeing everything in [Charlottesville]...just wanted to be able to continue to use my platform to be able to speak on injustice," Bennett told reporters during a press conference in early August.
On Wednesday, Kaepernick praised Bennett for sharing his experience, tweeting: "This violation that happened against my Brother Michael Bennett is disgusting and unjust. I stand with Michael and I stand with the people."
Bennett, who is exploring his legal options, linked his experience to the high-profile deaths of other black people at the hands of law enforcement officers.
"The system failed me," Bennett wrote. "I can only imagine what Eric Garner, Michael Brown, Trayvon Martin, Tamir Rice, and Charleena Lyels felt."