If history is any indicator, Game One of the 2014 NBA Finals will ultimately go down in history not for LeBron James' epic cramping that brought him out of the game in the fourth quarter, but for the city of San Antonio proving the country's suspicions that it is, in fact, a part of Mexico.
Of course, I am talking about the air conditioning failure that by some news accounts led to temperatures reading over 90 degrees on the court.
However, if you were to read some of the commentary coming out after the Spurs took a 110-95 home victory over the Miami Heat, you could be mistaken. NHL fans, compensating for the fact that basically no one watches their sport (even though the current Stanley Cup is between the L.A. Kings and the New York Rangers!), joined in on the personal attacks aimed at making James look like a sissy who would never last a minute on the ice.
This is why the @NHL playoffs are better then the @NBA playoffs #Lebron @espn pic.twitter.com/eGnvQaNaZ4— John Heuer (@johnheuer17) June 6, 2014
G/O Media may get a commission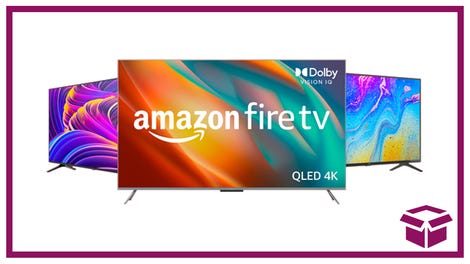 Ooh. stunning.
New Amazon Fire TVs
This is why NHL > NBA. LeBron carried off with cramps? Nhl player dies on bench and is revived. Think about that.— Spencer (@Veyyd) June 6, 2014
It's not the first time this has happened, and it's worth taking note that in the Game Four of the 2012 NBA Finals against the Oklahoma City Thunder, James was also carried off the court with leg cramps. That time, some of the NHL's actual players were even taking shots at him. Oh, Miami ended up winning that series and taking the title.
Cramping, if you recall, also took Lebron out of Game One of last year's Finals. And you know what? We won that one, too.
If you really want to get into it, what is happening here is two-fold:
"Oh, man, people have uncaged ALL 2 years worth of having-to-shut-up-about-LeBron resentment in the last 10 hours," tweeted ESPN's resident Miami native Dan LeBatard.
That's one. And then.. wait for it.. the real kicker:
Daniel Rivero is a producer/reporter for Fusion who focuses on police and justice issues. He also skateboards, does a bunch of arts related things on his off time, and likes Cuban coffee.