Update: Sept. 13, 9:06 AM ET: After the publication of this post, the Smith campaign sent a full audio recording, which spanned nearly an hour, from the campaign event, which contradicts the Washington Blade's characterization of his remarks.
In the full clip, Smith is asked if he would still vote to ban gay adoptions in D.C., as he did in 1999, and responds yes. He then goes into an extended explanation about how Catholic Charities is now banned from facilitating adoptions in D.C. and several states because of its refusal to help LGBTQ people adopt. An unidentified audience member then begins to ask, "So you would say that foster care and orphanages would be in the better interest of the child," before Smith cuts them off and says, "No! Lord, no! We have waiting periods for families to adopt children, often by years, but certainly long waiting periods of couples who'd love to adopt, but the child is simply not available."
A few minutes later, the exchange from the original clip posted by the Blade takes place, where Smith is pressed on the question of gay adoptions and mentions orphanages as a viable option for children.
"Anybody can twist your words and make false representations when they splice up a tape," Smith said in a statement provided to Splinter. "It is despicable that someone thought they could score political points by distorting the truth and raising false questions about my record and the full range of topics discussed at the assembly."
The original post continues below.
Back in 2015, U.S. Rep. Chris Smith, a Republican who represents New Jersey's 4th Congressional District, said he doesn't "construe homosexual rights as human rights." Turns out that things haven't changed much in the last three years!

G/O Media may get a commission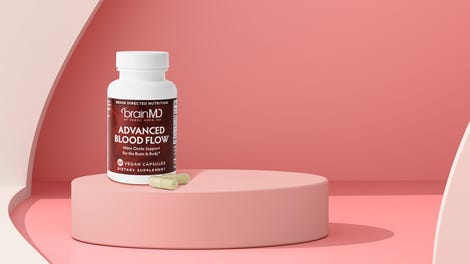 On Wednesday, the Washington Blade published audio it obtained of Smith speaking at a campaign event in May with a group of high school students in his district. In the recording, a student the newspaper identifies as Hannah Valdes, a senior, tells Smith about her sister (who is gay) potentially wanting to adopt children in the future.
"I just wanted to know that if you think, based on household studies, if she would be a less legitimate parent and why she couldn't adopt a child," Valdes asked the congressman in the recording.
"The issue, legally, is moot at this point. Especially with the Supreme Court decision, she's free to adopt," Smith replied. "Right, but why do you think she shouldn't be able to adopt a child?" Valdes responded.
"I do believe that there are many others who would like to adopt who can acquire a child," Smith responded. After another student asked what makes those people "more legitimate" potential adoptive parents than the first student's sister, Smith stammered: "In my opinion, a child needs every possibility of—you know, somebody mentioned orphanages before. I mean, orphanages are still a possibility for some kids."
Smith's office didn't respond to a request for comment by the Blade. (Splinter also reached out for comment and will update this post if we hear back.) But the paper did interview Valdes, the student who went toe to toe with her congressman, who said the assembly abruptly ended soon after her exchange with Smith. She also said that wasn't Smith's only anti-LGBTQ comment during the assembly:
The student, Valdes said, asked Smith if he would still vote in support of banning gay adoption, and whether his views have changed since 1999. In response, Valdes said, Smith said his position hasn't changed.

"Rep. Smith responded by saying that he does not approve of gay adoption because gay households are not healthy environments for children to grow up in," Valdes said. "He then stated that 'numerous household studies' show that children that have heterosexual parents have better lives than children that have homosexual parents."
This is bullshit, of course. The results of just one of the plethora of studies showing LGBTQ parents are every bit as capable as straight parents, the 32-year-long U.S. National Longitudinal Lesbian Study, were released earlier this summer. "We have followed these families since the mothers were inseminating or pregnant and now find that their 25-year-old daughters and sons score as well on mental health as other adults of the same age," the study's lead author, Nanette Gartrell, said in a statement in July.
Smith, who was first elected in 1980, is running for re-election again this year in a district he won by 30 points in 2016.
Update, Sept. 13, 5:57 PM ET: The Washington Blade emailed us this following statement from editor-in-chief Kevin Naff.
The Blade stands behind its reporting. And we stand with the students who challenged Rep. Smith's longstanding opposition to LGBT rights. Those students came away from their meeting with the clear impression that Smith opposes adoption rights for gay couples and thinks orphanages are a better option for children. Indeed, Smith's long and homophobic voting record includes a vote against adoption rights for gay couples; a vote against repeal of 'Don't Ask, Don't Tell'; and a vote against LGBT inclusion in federal hate crimes legislation.

In this Trumpian era of alternative facts and so-called fake news, it is critical that the media challenge such bigoted nonsense. When Trump's son uses the word 'shekels' in an interview, we understand that's a dog whistle to the president's anti-Semitic supporters. Similarly, when Rep. Smith is asked a direct question about adoption rights for same-sex couples and he pivots to talk about orphanages, we know what he means.


It is also telling that Smith's campaign has declined to respond to Blade requests for comment, yet reached out to other mainstream outlets directly to dispute our reporting. To reach out to us would mean acknowledging the existence of the LGBT media, something we know Smith won't do."