Well, it happened: The Senate voted on Thursday to confirm Gina Haspel as the next director of the Central Intelligence Agency, making her the first woman to lead our country's evil international surveillance apparatus.

Just like we knew they would, six Democrats voted with the Republicans and the administration to push Haspel through.
They were, per NBC News:
Senator Joe Donnelly, of Indiana

Senator Heidi Heitkamp, of North Dakota

Senator Joe Manchin, of West Virginia

Senator Bill Nelson, of Florida

Senator Jeanne Shaheen, of New Hampshire

Senator Mark Warner, of Virginia.

Every other Democrat, along with Republicans Rand Paul and Jeff Flake, voted against Haspel. (John McCain, who opposed Haspel's nomination, is still too sick to vote.)
G/O Media may get a commission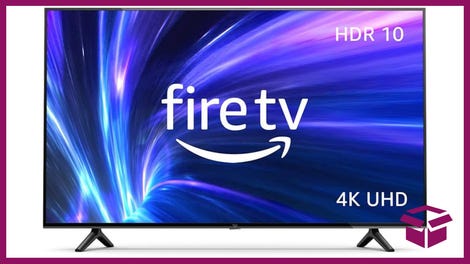 42% Off
Amazon Fire TV 50" 4K Smart TV
Manchin, Nelson, Donnelly, and Heitkamp are currently in races for their lives in the lead-up to the 2018 midterms this November. But as the Washington Post's Jeff Stein pointed out, electoral survival doesn't fully explain these confounding votes:
Still, those are names to remember—particularly Warner, the vice chair of the Senate Intelligence Committee who, as The Intercept reported today, chose to vote in favor of a career CIA operative who both oversaw and helped destroy evidence of torture at a black site prison, despite private urging to oppose her from a Navy doctor who had examined Abdal Rahim al-Nashiri, a man who was tortured on her watch. The doctor reportedly told Warner that al-Nashiri "presents as one of the most severely traumatized individuals I have ever seen."
Ladies and gentlemen: Your next CIA director, and the Democrats who helped install her.