Whether Donald Trump is trying to distract the nation from his administration's scandals or he really believes that killing people will solve the country's drug problems, the idea of imposing a death penalty for drug dealing is un–American. And it needs to be stopped in its tracks.
Dictators kill drug dealers (or those they claim are drug dealers). And Trump desperately wants to turn the United States into a dictatorship. He's been floating the idea of imposing the death penalty on convicted drug dealers for months, although his definition of "dealer" remains murky.

Trump proposed the idea at a White House summit on March 1 as a possible solution to the nation's opioid crisis. At that event, the president said, "Some countries have a very tough penalty, the ultimate penalty, and they have much less of a drug problem than we do," The Washington Post reported.

He promised to introduce "strong" policies on the issue sometime this month. He also began mentioning talking points that he has since repeated, including at Saturday night's rally in Pennsylvania. At the White House summit, Trump said, "If you shoot one person, you get life in prison. These people kill 1,000, 2,000 people, and nothing happens to them."

In Pennsylvania, Trump asked, "Do you think the drug dealers who kill thousands of people during their lifetime, do you think they care who's on a blue-ribbon committee? The only way to solve the drug problem is through toughness…If someone goes and shoots somebody, kills somebody they get the death penalty."

G/O Media may get a commission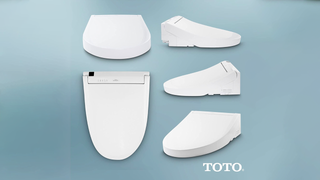 44% off
Toto Washlet Electronic Bidet Toilet Seat
On Friday, before Trump's speech, The Washington Post warned that his administration is seriously evaluating such a policy. That story noted:

People familiar with the discussions said that the president's Domestic Policy Council and the Department of Justice are studying potential policy changes and that a final announcement could come within weeks. The White House has said one approach it might take is to make trafficking large quantities of fentanyl — a powerful synthetic opioid — a capital crime because even small amounts of the drug can be fatal. White House officials also are studying tougher noncapital penalties for large-scale dealers.
The newspaper also reported that Singaporean representatives have briefed White House officials on their own death penalty policy for drug dealers. Trump has become enamored with the idea.

According to an Axios report in late February, Trump has been "telling friends for months that the country's policy to execute drug traffickers is the reason its drug consumption rates are so low." According to a source for that story, Trump "says that a lot."

One of the "jokes" the president likes to tell involves killing drug dealers. "He'll say, 'You know the Chinese and Filipinos don't have a drug problem. They just kill them,'" a senior administration official told Axios.

The president also reportedly wants to "teach children that they'll die if they take drugs."

In Singapore, the "judicial process is often shrouded in secrecy and misinformation and is designed to tip the scales of justice heavily toward prosecutors, who have nearly limitless power over who dies and who is spared," the Post reported. Those convicted of capital crimes are hanged.

Trump also said that his opinion on the matter has been influenced by Chinese President Xi Jinping, who essentially became president for life on Sunday. And Trump's admiration of the murderous president of the Philippines, Rodrigo Dutarte, is no secret. Last year, Trump told Dutarte, whose so–called "drug war" had claimed some 9,000 lives by that point, that he was doing an "unbelievable" job.

"I just wanted to congratulate you because I am hearing of the unbelievable job on the drug problem," Trump told Dutarte at the time.

On Saturday, Trump, referring to the United States, said: "I don't know if this country is ready, but I think it's a discussion we have to start thinking about."

The answer to that statement should be a resounding no, this country is not ready to become a dictatorship, and it never will be. A much better solution would be for Trump to simply resign.