New York state Sen. Simcha Felder is a man without a home.

Senate Democrats told Felder this week that he will not be allowed to conference with them in the upcoming 2019 session, according to the New York Daily News. Despite technically being a Democrat, Felder spent his first six years in the Senate spurning basic progressive tenets and voting with the GOP.
Felder, to give you a little bit of a primer, has been a complete asshole for the duration of his time in politics. He supported legislation that would put more cops in schools (he's a big charter school guy) and make the fourth-deadliest road in Brooklyn even more dangerous. He opposed the suggested increase of speed cams around schools. Felder regularly takes tens of thousands in campaign contributions from landlords. Oh, and he was the only member of the entire Senate to vote no on a $15 minimum wage. He sucks!
Felder has no one but himself to blame for this. For the past six years, Felder has been a Republican in all but name. Despite running and winning as a Democrat in 2012, the conservative representative of the Ditmas Park and Borough Park neighborhoods immediately opted to join the Republican caucus, which held a majority in the New York Senate until the 2018 midterms.
With Democrats winning a majority in the chamber for only the third time in the past half-century, however, Felder was hoping to retreat to his home party (if you can call it that) now that it's regained power. Instead, he'll be left in the cold, to either conference with the new Republican minority or sit by himself in the corner.
It's exactly what Felder deserves. By siding with the GOP and conferencing with their members, Felder was a crucial swing vote, meaning he was able to extract larger appropriations for his committees and projects in exchange for his vote. Even amid pleas this spring by Gov. Andrew Cuomo for breakaway Independent Democratic Caucus members to rejoin the Senate Democrats, Felder hewed to the Republican line.
G/O Media may get a commission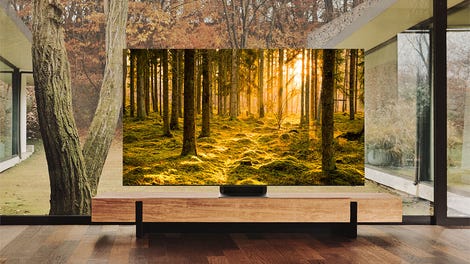 Up to 40% off
Samsung Smart TVs
The IDC disbanded in April, but six out of its eight former members lost their primaries in the fall to more progressive Democrats. Felder, however, commandingly won his primary over progressive candidate Blake Morris in September, meaning the New York Senate is stuck with him for another two years. His complete rejection from the Democratic Party means that likely won't be the last primary he faces, but in the meantime, it's good that his voice and vote won't have as much power next year.
(Disclosure: I live in Felder's district and voted for Morris in the primary.)