It was a little less than a year ago that Charlotte's city council took a stand on LGTBQ rights by passing a non-discrimination law that, among other things, allowed transgender people to use restroom facilities corresponding with their gender identity. That law inspired the North Carolina legislature to pass one of the most transphobic laws in our country's history, which in turn went on to cost Republican Gov. Pat McCrory his job, according to exit polls.
You would think McCrory's defeat was an endorsement of non-discrimination laws such as the one Charlotte passed, but evidently Charlotte's leaders disagreed as they voted unanimously this morning, 10-0, to repeal its non-discrimination ordinance.
The decision appears to be a part of a compromise with state leaders to repeal the infamous HB-2 "bathroom bill" passed in reaction to the ordinance that is believed to have cost North Carolina millions in business. Governor-elect Roy Cooper announced Monday that the legislature, which is controlled by Republicans, would call a special session on Tuesday to repeal the bill—which current Republican Gov. Pat McCrory then did, though he couldn't do so without also issuing a bitter statement.
G/O Media may get a commission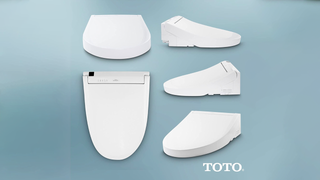 44% off
Toto Washlet Electronic Bidet Toilet Seat
"I hope they will keep their word to me and with the help of Democrats in the legislature, HB2 will be repealed in full," Cooper said in a statement.
This is the same legislature that just carried out what critics have described as a coup against Cooper, but fine, let's say that they can be trusted with this one. Even if they do repeal HB2, Charlotte will still have no protections for LGBTQ people—a compromise that, as recently as September, Charlotte's leaders deemed too damaging to LGBTQ rights to go forward with.
"The City of Charlotte continues its commitment to be a welcoming community that honors and respects all people," Mayor Jennifer Roberts said in a statement when a compromise was first proposed in September. "We appreciate the state wanting to find a solution to the challenges we are facing and applaud the governor for recognizing the state should overturn HB2, which the state can do at any time without any action from the City of Charlotte."
Roberts' statement this morning was a bit different, as she told the Observer  the repeal ""should in no way be viewed as a compromise of our principles or commitment to non-discrimination." That's not quite what "repeal" means, mayor.
Still, it's better than some of the councilors, who spoke of working with their "friends" in the legislature.
"We've been working on a solution to this with our friends in Raleigh for the better part of six months," Charlotte councilman Kenny Smith told WCNC. "Today was the day that we opted to make the move as a council to do our part and that is to invalidate ordinances, specifically the bathroom bill."
No one is arguing that HB2 is good. It is terrible. No one is going to miss it. But civil rights, especially for transgender people, are not something that should be negotiated or compromised on. And relying on the North Carolina Legislature to keep their word a week after they pulled an enormous bad-faith power grab seems like a dangerous risk.