Efforts to repeal HB2, North Carolina's infamous transphobic so-called "bathroom bill," failed on Wednesday night after a series of wild political events led legislators to wrap up a special session on Wednesday without actually overturning the bill—which was the entire point of the session to begin with.
Despite early indications that the state's general assembly would, in fact, reverse the controversial law, passed last spring in response to a Charlotte anti-discrimination ordinance protecting the rights of LGBTQ residents, Republicans reportedly could not muster the legislative muscle—or perhaps willpower—necessary to repeal the bill. On Wednesday afternoon, the state House adjourned without taking the bill up. The Senate followed hours later.
The news comes after Charlotte repealed its initial ordinance—initially in part, and eventually in full—with assurances that state lawmakers would reciprocate in kind by rolling back HB2. (That move was decried by many people who saw it as a capitulation to transphobia.)  Shockingly, though, the same legislators who eagerly passed voter suppression laws, stripped the incoming Democratic governor of crucial powers, and, let's not forget, passed HB2 in the first place, didn't hold up their end of the deal.
G/O Media may get a commission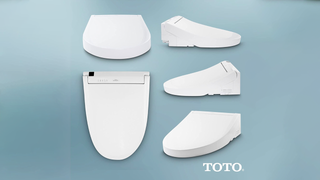 44% off
Toto Washlet Electronic Bidet Toilet Seat
Instead, Republican Senate leader Phil Berger filed a measure which would repeal the controversial bill, but would also prevent municipal governments from filing protections against bathroom discrimination for six months—essentially prolonging the effects of HB2 well into the new year, and leaving the longterm future of LGBTQ rights in North Carolina uncertain.
"This wasn't the deal," Charlotte Democrat Jeff Jackson said during the state Senate's debate. "The deal was simple … this bill breaks that deal. Charlotte acted in good faith that we would keep our part of the bargain and it looks like we're not going to."
According to the Charlotte Observer's Steve Harrison, Sen. Jackson's heartfelt plea was met with laughter from his Republican colleagues. Jackson also filed his own bill to fully repeal HB2, no strings attached.
As Wednesday's special session pushed into the evening, WTVD reported that state Republicans, meeting in closed-door sessions through out the day, seemed to be signaling that there may not be enough votes in their party to pass any repeal of HB2. The station's Josh Kaplan noted that at least 15 of the NCGOP's 72 House members would need to join with all 46 of their Democratic colleagues to move any legislation forward.
So, to recap: Charlotte repealed its anti-discrimination ordinance. The legislature was then supposed to repeal HB2. But the legislature didn't. And Charlotte still has no protections for LGBTQ citizens on its books.
Another great day for American democracy.