Gallup and Healthways are out with their annual ranking of states' well being.
The headline is not who's No.1 (Alaska ), but rather who was No. 1 last year and is no longer: North Dakota, which fell all the way to No. 23.
Could this have anything to do with the state's oil boom?
The state's ranking has been climbing steadily after 2009 but has been yo-yo-ing a bit in the past three years.
"North Dakota in recent years has likely been a beneficiary of its economic boom," said Dan Witters, research director of the Gallup-Healthways Well-Being Index, in an email. "However, the influx of workers to accommodate its new economy may now be catching up with it from a well-being perspective."
G/O Media may get a commission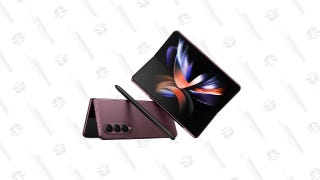 Save Up to $300
Galaxy Z Fold4
Since 2013, he said, Gallup's measures of obesity and smoking have gone up for the state, while healthy eating, exercise and dentistry ratings have declined.
Within the available five categories for the latest survey, North Dakotans ranked 35th on physical well-being, not to mention 45th on social well-being. However, they remained highly satisfied with their finances.
"We know that transportation and manufacturing/construction workers sustain the lowest overall well-being, and these are just the type of workers that have been flooding into the state," Witters said. "Subsequently, one good hypothesis is that a shifting citizenry is tossing sand into the gears of North Dakota's well-being."
Here's the full ranking for 2014:
And each state's separate ranking:
176,702 adults were interviewed for the index.
Rob covers business, economics and the environment for Fusion. He previously worked at Business Insider. He grew up in Chicago.