Remember the time Donald Trump, the president of the United States, saluted a North Korean general, handing their state-run propaganda machine a "military victory"?
Or the time Trump declared on Twitter that, "There is no longer a Nuclear Threat from North Korea"?

With each passing interaction between the two countries' officials, it increasingly appears that North Korea has set out to make Trump look foolish—not that the president needs much help in that endeavor.

Less than two weeks after Trump's historic summit in Singapore with North Korean leader Kim Jong Un, reports based on satellite images noted that North Korea had continued to upgrade a nuclear research facility. Images also showed that Kim Jong Un had taken no steps to dismantle a rocket engine test stand despite Trump's claims to the contrary. That test stand is important for North Korea's production of intercontinental ballistic missiles.

G/O Media may get a commission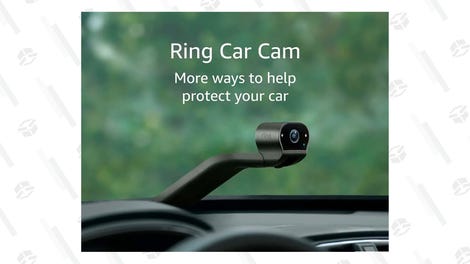 Now, conflicting reports are being made by both the U.S. and North Korea regarding a two-day series of follow-up meetings in Pyongyang between U.S. Secretary of State Mike Pompeo and top North Korean officials. At the end of the visit on Saturday, Pompeo told reporters, "We had many hours of productive conversations," according to CNN. "These are complicated issues, but we've made progress on almost all the central issues. Some places, a great deal of progress. Other places, there's still more work to be done."

North Korea, however, had a different take, characterizing the talks as "worrisome" and "regrettable," and referring to the U.S. position as imposing "cancerous issues." According to the Associated Press, in a statement by an unnamed North Korean Foreign Ministry spokesman, "the North accused the United States of betraying the spirit of last month's summit between President Donald Trump and North Korean leader Kim by making 'one-sided and robber-like' demands on 'CVID,' or the complete, verifiable and irreversible denuclearization of North Korea."

That doesn't sound at all like the diplomatic lovefest Trump has been selling everyone over the past month. North Korea said the two sides had entered a "dangerous phase that might rattle our willingness for denuclearization that had been firm," the AP reported.

Another meeting between the two sides is scheduled for July 12 to discuss the repatriation of U.S. war remains, which shouldn't be too complicated an issue to carry out successfully.

But even by Saturday, there were indications that the current talks weren't going very well. North Korean official Kim Yong Chol—who last month trolled Trump with a giant letter—told Pompeo, "We did have very serious discussions on very important matters yesterday," according to the AP. "So, thinking about those discussions you might have not slept well last night."

Pompeo reportedly responded that he had "slept just fine."