Instagram users in North Korea have been receiving warning messages for the last week while trying to access the app or the website, the Associated Press reports.
Users have been receiving a message in English that says "Warning! You can't connect to this website because it's in blacklist site," along with a message in Korean which adds that the site contains harmful content. From the AP:

It was still possible to use the app, despite the warnings, on some mobile devices. But attempts on others to post photos or view user galleries through the standard Koryolink connection have been virtually impossible, suggesting that some access was indeed being obstructed.

It was unclear where the blockage was originating, how widespread it was, whether it was a hack of some sort or if it had any connection to a fire on June 11 at a luxury hotel often used by tourists and foreign visitors in Pyongyang. Photos of the fire leaked out of the country and were carried widely by media around the world. But the fire has not yet been reported by the North's state-run media.
Some social media platforms (including Instagram, Facebook, Twitter and Google) became accessible in North Korea two years ago—but only for foreign visitors, via a government-approved SIM card. For most North Koreans, Internet access and phone calls are still mostly out of reach, Human Rights Watch said in their 2015 report on the country.
But Instagram accounts like Everyday DKRP, started by journalist David Guttenfelder, say they post images taken by tourists and business travelers, offering a rarely seen (but still fairly restricted) look inside North Korea. (Note: the Instagram images below did not contain metadata specifying their location, and did not contain a geotag to verify where exactly they were taken. But as far as we know, they were taken in North Korea.)
G/O Media may get a commission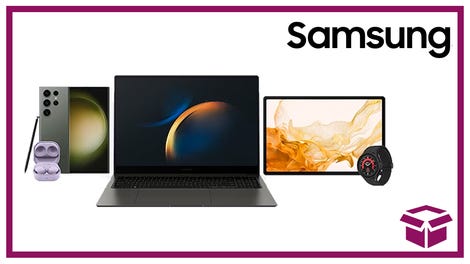 24 hour deals
Discover Samsung - Daily Deal
Andrea Lee is one of the Instagram contributors to Everyday DKRP. Lee is the owner of a North Korean government-approved tour agency, Uri Tours. Traveling as a tourist to North Korea is restricted to government-approved tour groups like Lee's.
"It's a group of us who all know each other, we go to the DPRK on a regular basis so we take our own photos and we contribute to this Everyday DPRK account," she said.
She told Fusion that if there are restrictions on Instagram, her tour operators have not yet come across them.
"I do think it's a very recent policy because we were just using Instagram there just even last month, without any issues," she said. "It's very common for our staff to use Instagram, to go on Facebook, it's a way for us to promote our tours and also show people what the tours would be like."
The North Korean government began to offer SIM cards for visitors to purchase during their trips in 2013, at a cost of about 80 U.S. dollars, Lee said. She said the limitation, in her experience, has just been whether or not SIM cards are physically available when tourists need to buy them (the stalls selling them are not always around.)
Instagram did not respond to a request for comment, but told the AP that they were not aware of any change in policy toward Instagram from the North Korean government.