Washington Post columnist Richard Cohen penned a bizarre piece today about the Republican presidential primary.
He argues that moderate candidates, like New Jersey Gov. Chris Christie, could have a hard time winning over socially conservative voters. Fair enough. But then he made this contention:
Today's GOP is not racist, as Harry Belafonte alleged about the tea party, but it is deeply troubled — about the expansion of government, about immigration, about secularism, about the mainstreaming of what used to be the avant-garde. People with conventional views must repress a gag reflex when considering the mayor-elect of New York — a white man married to a black woman and with two biracial children. (Should I mention that Bill de Blasio's wife, Chirlane McCray, used to be a lesbian?) This family represents the cultural changes that have enveloped parts — but not all — of America. To cultural conservatives, this doesn't look like their country at all.
Actually, supporting interracial marriage is a pretty conventional view in modern America. Eighty-seven percent of adults approve of interracial marriage, according to a summer Gallup poll. That support is pretty consistent across different age groups and regions.
And it's nothing new either. Over six in ten Americans have backed interracial marriage since 1997.
G/O Media may get a commission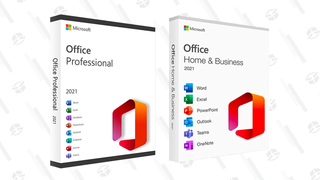 89% off
Microsoft Office Professional 2021 Lifetime License
Sure, interracial marriage was a divisive topic during the childhood of the 72-year-old columnist. But times have changed. Get with the program.
Jordan Fabian is Fusion's politics editor, writing about campaigns, Congress, immigration, and more. When he's not working, you can find him at the ice rink or at home with his wife, Melissa.