President Obama signed an executive order Monday extending paid sick leave to an estimated 300,000 federal contract workers. The change—announced, appropriately enough, on Labor Day—will ensure workers employed by companies that receive government contracts have at least seven days of paid time off each year.
''We are the only advanced country on Earth that doesn't guarantee paid sick leave or paid maternity leave to our workers,'' Obama said in a speech announcing the order. ''And that forces too many parents to make the gut-wrenching choice between a paycheck and a sick kid at home.''
According to data from the Bureau of Labor Statistics, an estimated 44 million private sector workers—about 40 percent of the workforce—don't have paid leave and lose necessary income if they get sick or have to take care of someone else who does.
And workers without paid leave tend to be concentrated in low-wage and part time jobs: among the top 10% of earners, 90% have paid sick time. In the bottom 10%, only 21% can take a day off without taking a financial hit.
Among those hit hardest by a lack of paid leave: people in the service industry. And for workers preparing food or home health aides, going to work sick isn't just bad for their health, it's bad for everyone else's health, too.
G/O Media may get a commission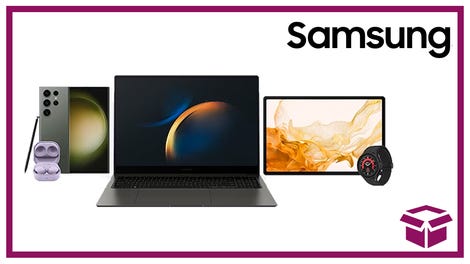 24 hour deals
Discover Samsung - Daily Deal
"Those are the exact type of jobs that you want people to stay at home because they have such high interactions with customers and co-workers," Jessica Milli, a senior research associate at The Institute for Women's Policy Research, recently told CNN Money.
Obama's order is the most recent he's issued to guarantee basic job protections to federal contractors. Last year, Obama raised the minimum wage to $10.10, enacted anti-discrimination protections for LGTBQ workers, signed an order prohibiting companies from retaliating against workers who share salary information, guaranteed six weeks of paid parental leave to federal workers, and a issued a disclosure requirement aimed at fighting the gender wage gap.
In other words, Obama has spent much of the last two years enacting the exact worker protections that have failed, repeatedly, in Congress, leaving millions of others dependent on the whims of their bosses when it comes to making rent when they're sick or taking care of a new baby.
Which didn't go ignored by the president. "Unfortunately, only Congress has the power to give this security to all Americans," he said Monday. "But where I can act, I will."
Related coverage: