So many unaccompanied children are crossing the border illegally that the federal government is scrambling for options to house them.
President Obama issued a memo on Monday calling the influx an "urgent humanitarian situation" and tasked the Federal Emergency Management Agency (FEMA) with coordinating government efforts to provide housing, healthcare and other related services to minors apprehended at the border.
"Both the scale and the humanitarian nature of this situation is what's causing us to ramp up and further unify our efforts," said Cecilia Muñoz, the president's domestic policy advisor.
The number of children crossing illegally into the U.S. without a parent has risen exponentially in recent years. Muñoz said the number of children encountered by federal authorities had risen by 90 percent compared to the past year, which would put the figure in the tens of thousands, although federal statistics are still forthcoming.
The spike is largely due to increasing numbers of migrants from Central America, where violence and poverty have sent more people north in recent years. Data compiled by U.S. Customs and Border Protection shows that more than half of children found at the border in recent years came from Honduras, Guatemala and El Salvador.
"Children that are arriving are a particularly vulnerable group," said Mark Greenberg, the assistant secretary for the Administration for Children and Families, the division of the U.S. Department of Health and Human Services that handles housing for children encountered at the border. "As the numbers of children have grown, we are working to actively place children in a set of facilities that are designed to care for them."
G/O Media may get a commission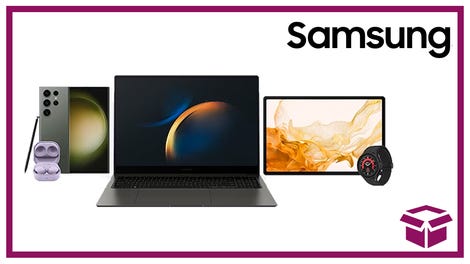 24 hour deals
Discover Samsung - Daily Deal
Right now that means temporary housing facilities on military bases. More than 1,000 children are already being housed at the Lackland Air Force Base in San Antonio. A naval base in Ventura County, California, is currently being prepped to house up to 600 minors. Most children are being apprehended in South Texas, officials said, and would be flown to California if needed.
Craig Fugate, the head of FEMA, said that his agency would play a support role similar to what might occur when a state government faces a crisis. FEMA will coordinate efforts between agencies, but not take direct responsibility for issues like housing and medical care.
Children crossing into the U.S. without authorization face an uncertain future once in the custody of federal law enforcement. If they're initially apprehended by Border Patrol, they can only spend up to 72 hours in the care of that agency before the law requires them to be transferred into the hands of Health and Human Services.
Many minors crossing into the U.S. have relatives in the country, Muñoz said. But they are still subject to immigration law, including deportation proceedings.
Some Republicans say that some Obama immigration policies are to blame. One program launched by the president in June 2012 offers deportation relief to young people who have lived in the U.S. for years, leading to accusations that it acts as a magnet to draw more children into a dangerous journey. A proposal by a House Republican to offer citizenship to undocumented young people who serve in the military has set drawn similar criticism.
On Monday, Muñoz said that such programs shouldn't impact immigration flows, since the programs impose the requirement of having lived in the U.S. for years. She added that from anecdotal accounts, children found at the border appear to be unaware of any potential immigration benefits they might receive in the U.S.
"It's seems to be quite clear that what's driving this is what's happening in their home countries," she said. "In particular, violence and fear, poor economic conditions, and the desire to be reunited with parents in the United States."
Update: This post was updated to include data from U.S. Customs and Border Protection on unaccompanied minors.
Ted Hesson was formerly the immigration editor at Fusion, covering the issue from Washington, D.C. He also writes about drug laws and (occasionally) baseball. On the side: guitars, urban biking, and fiction.