A few months ago, I read some big news that turned out not to be such a big deal after all.
The police department in Hollywood, Fl. — a medium-size beachside city a few miles north of my apartment in Miami — was being stripped of its state accreditation. It sounded significant: the department would be dismantled, probably, or would have to answer to some oversight body. Someone would be fired, at least. Those are the assumptions we have after hearing that type of headline.
But no. It turned out, as police chief Frank Fernandez told the Sun Sentinel at the time, having a state accreditation amounts to nothing more than a "trophy for the agency," to be plastered on the side of patrol cars. Being stripped of the accreditation due to long-term problems with the department's property and evidence room "doesn't impact… the department at all," Fernandez said.
As a profession subject to licensing, accreditation, and thorough background vetting, law enforcement is further behind than many realize. A major report on police released by the Obama Administration last week highlights one easy way to catch up: creating a bigger, better database of officers who have been stripped of their law enforcement licenses due to misconduct on the job.
Currently, the National Decertification Index is the only national database that tracks such officers. It is maintained by the International Association of Directors of Law Enforcement Standards and Training (IADLEST), a non-government organization. The database is meant to prevent cases where an "officer is discharged for improper conduct and loses his/her certification in that state . . . [only to relocate] to another state and hire on with another police department."
G/O Media may get a commission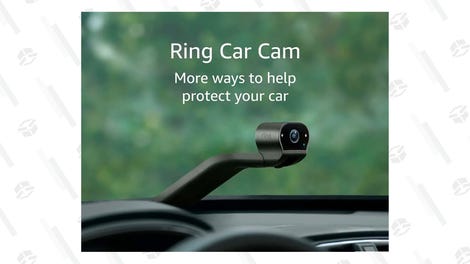 The Obama administration's report recommends folding that index—which contains the names of over 18,000 officers—into the Department of Justice, with the goal of covering "all agencies within the United States and its territories." Only 37 states have submitted data to the index. Further, the report suggests that running potential hires' names through the database should be made mandatory for every law enforcement agency (surprisingly it is not).
Creating an official national registry for these officers would mark a step towards treating "police professionals the way states' licensing laws treat other professionals," the report reads.
Take the case of the controversial shooting of 12-year-old Tamir Rice in Cleveland as a jump-off point. Two years prior to shooting Rice within two seconds of arriving on the scene, officer Tim Loehmann's previous boss at a suburban police department questioned Loehmann's ability to be an effective and responsible police officer.
"He could not follow simple directions, could not communicate clear thoughts nor recollections, and his handgun performance was dismal," Loehmann's boss wrote in his personnel file, during a firearm qualification training with the department. It was noted that Loehmann was "distracted" and "weepy" during the session.
"I do not believe time, nor training, will be able to change or correct the deficiencies," the boss wrote.
Cleveland police later admitted they never read the files from Loehmann's previous employer before hiring him. The department has since changed its policy to check all publicly available records for all potential hires. The investigation into Rice's shooting is ongoing, and no charges have been filed against any officers.
"If anything, the need for [a tracking] system is even more important for law enforcement, as officers have the power to make arrests, perform searches, and use deadly force," the Obama report concludes, quoting a 2014 article in Police Chief Magazine.
In the article, Roger Goldman, an expert of police licensing and revocation laws and professor at St. Louis University School of Law, laments that only 44 states have laws that allow them to decertify an officer's' policing license, which is issued by the state. California, Hawaii, Massachusetts, New Jersey, New York, and Rhode Island do not have that authority, he reported.
"So what happens is, in California for example, when a department terminates an officer, they don't do anything. They don't report it [to the index], because they don't have the right to decertify the officer in the first place. And then they just hope that the next department the officer applies to has a really good background check system," Mike Becar, the executive director of IADLEST, the group that manages the index, told Fusion.
Becar says he's hopeful that now, with the DOJ's recommendation, his group will be able to convince the remaining states to pass the power to revoke licenses. He hasn't yet heard from the DOJ about the recommendation, he said.
This multitude of issues tracking problematic offices comes at a price, and in some cases that price might be a detriment to public safety.
In the Police Chief Magazine article, Goldman told the story of one such tragedy:

[A]n officer in Chattanooga, Tennessee, accused of brutality and drug use promised the police commissioner he would not apply to work in states near Chattanooga, but would apply for jobs two states away (in this case, Florida) if the commissioner agreed not to give any unfavorable information. When called by the West Palm Beach, Florida, department that was considering hiring the officer, the commissioner didn't mention the circumstances of the resignation, so the officer was hired, joining another officer who had recently left the Riviera Beach, Florida, Police Department after he beat a suspect and blinded him in one eye.

Even though Riviera Beach had settled a lawsuit for $80,000, the department told West Palm Beach it was unaware of any derogatory information. At West Palm Beach, the two officers in question were suspects in the killing of a hitchhiker, tried for first-degree murder, and acquitted. The West Palm Beach mayor later stated they would never have been hired had the city been told about their backgrounds.
Getting this stuff right should be attractive to both law enforcement officials, and civil liberties advocates, Goldman argues. The former wants to be more respected as a professional group, the latter wants red flags for bad cops to be taken seriously.
"Leadership on resolving this issue must come from police executives since they are in the best position to make the case that unless police professionals strive to meet the highest ethical standards, they cannot expect to receive the respect and support of the communities they serve," he said.
Daniel Rivero is a producer/reporter for Fusion who focuses on police and justice issues. He also skateboards, does a bunch of arts related things on his off time, and likes Cuban coffee.