Ohio state Senator Troy Balderson is running as the Republican in Ohio's 12th Congressional District special election today. At most points over the past hundred years, this would mean that he was virtually entitled to the seat. But it's hard to be the Republican candidate in special elections these days—Balderson is locked in a virtual tie with his Democratic opponent, Danny O'Connor, and he didn't help himself by stepping in a big old pile of shit the day before the election.
The bad moment came when Balderson told a crowd at a rally in Zanesville, OH, that "We don't want someone from Franklin County representing us."
Franklin County, apart from being where O'Connor is from, is home to Columbus and is the most heavily-populated county in Ohio. As New York magazine notes, it's also home to roughly a third of the district's voters. Oops.
This wasn't just a small jab, either; it was part of a larger rant where Balderson adapted his own version of the "coastal elite" narrative to fit people who live in...Columbus.
Here's what he said:
I've got to have 85 percent. 85 percent from Muskingum County this time, not 80, but 85. I'm counting on that. My opponent is from Franklin County, and Franklin County has been challenging. We don't want someone from Franklin County representing us. And it's really important that we move that needle tomorrow.

[...]

I want you all to know that I can't do it without you...I could go on and on and on and tell you how important it is to have a community behind you. That's the only reason I won that primary, and it shocked them. It shocked Franklin and it shocked Delaware County. It shocked all those counties, the bigger populated area ones.
G/O Media may get a commission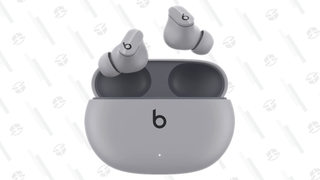 According to Congressional Quarterly, former Rep. Pat Tiberi—the nine-term Republican whom Balderson is hoping to replace—was born in Columbus and resides in Delaware County.
O'Connor released a statement in response to the gaffe that's honestly pretty milquetoast, but which sounds like Barack Obama in his prime compared to Balderson saying 33 percent of the district sucks ass.
One of the reasons I love crisscrossing our district is because whether I'm in Zanesville, Mansfield, Delaware, Dublin, or anywhere in between, I find that the folks I talk to are all worried about the same issues. This district deserves someone who is going to represent all of us and fight for our priorities in Washington, and Mr. Balderson just made it pretty clear that's not him.
Balderson, for his part, is mostly just choosing to ignore it:
We've reached out to the Balderson campaign for comment and will update if we receive a response.