Thousands of Oklahoma teachers went on a long-anticipated walkout this week, calling for better education funding, higher wages, and improved conditions in their schools. Unsurprisingly, the teachers are facing pushback from the state's Republican leadership.

On Tuesday, Republican state representative Kevin McDugle got mad on Facebook Live and said he wouldn't vote for education funding, because Oklahoma teachers—who have some of the worst pay of the country and are forced to use textbooks that are older than Jesus—were being just a little too forceful with their demands.
"Let me tell you something, I voted for every teacher measure to fund them all last year, took us a year and a half to pass it," McDugle said in a now-deleted video posted by the Tulsa World. "Now they come into this house, and act this way—I'm not voting for another stinkin' measure when they're acting the way they're acting."
"Our kids follow their example, and this is the example they set?" he continued. "I understand the frustration, but this isn't the way to go about it...Go right ahead. Be pissed at me if you want to."
As bad as McDugle's rant is, it pales in comparison to Gov. Mary Fallin. "The teachers want more, but it's kind of like having a teenage kid that wants a better car," she told CBS' Omar Villafranca in a segment that aired on the CBS Evening News. "True," Villafranca said (it's not true). "But their car has been taken away over the past ten years."
G/O Media may get a commission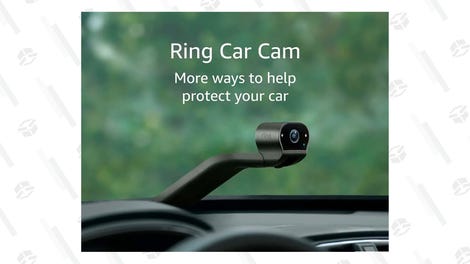 "Well, it has been a difficult time," responded Fallin, who had an estimated net worth of $3.5 million in 2010, according to Open Secrets.
Villafranca also tweeted that Fallin told him that antifa—yes, antifa—was at the state Capitol rallying with teachers:
For the second straight day on Tuesday, Republicans declined to take up a measure pushed by Democrats that would reinstate the state's capital gains tax; currently, people are allowed to exempt gains made from "property sales or stocks located in Oklahoma," according to KFOR. After the attempt to force a vote failed again on Tuesday, teachers in the gallery booed, and Republican Josh Cockroft ordered the gallery cleared. It didn't work:
The pressure on Oklahoma teachers isn't just coming from state leadership, but their own districts as well. Last week, freelance journalist Scott Heins reported, Okmulgee Public Schools superintendent Renee Dove sent an email to teachers informing them that if they continued to walk out after April 2nd, they would have to pay nearly $90 per day for their own substitutes if they weren't designated to lobby at the state Capitol.

Despite all of this, teachers in Oklahoma—as in Kentucky—say they're determined to keep striking until lawmakers do the right thing. "I want him to hear that we are not going anywhere," Norman teacher Liz Hoggett tearfully told Villafranca. "We're doing this for our kids."