The school district in Achille, OK, was shut down for two days this week after a group of adults made violent, threatening comments towards a 12-year-old transgender student.
After the middle school student allegedly used the girls' bathroom at school, adults started leaving threatening comments on a Facebook group for parents of students in Achille public schools. Screenshots taken by the Daily Mail reveal threats of physical violence against the child.
A man also confronted the child's mother in person, and she has requested a protective order against him, Sheriff Johnny Christian told NBC News. However, no arrests have been made so far.
Superintendent Rick Beene told KFOR that most of the people leaving comments in the transphobic conversation were not actually parents. "Our kids, our parents, most of our community is very, very good people... very open to all ethnicities, all populations and, really, we've got a group of kids that love each other," Beene said. But he added that law enforcement had advised him to "shut down until Wednesday" so they wouldn't have safety concerns for any of the children.
"The problem is, when you get into a small town, you don't have to get a permit to demonstrate, therefore the problem with that is you don't know who's showing up, you don't know what time they're going to show up or anything like that," he told KFOR.
G/O Media may get a commission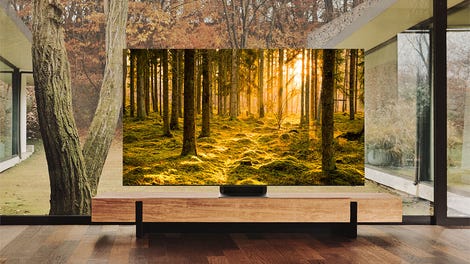 Up to 40% off
Samsung Smart TVs
The school reopened on Wednesday.
In recent months, many states have made attempts to introduce transphobic legislation. Earlier this year, for instance, Oklahoma lawmakers attempted to introduce a bathroom bill that would have restricted transgender people from using the bathroom of their choosing. The bill did not pass. More recently, a judge in Virginia ruled that teenager Gavin Grimm had a valid claim to gender discrimination after his school implemented a transphobic policy restricting him from using the boys' bathrooms at school.