After a deluge of harassment and threats from the parents of classmates at her middle school in Achille, OK, the family of a transgender 7th grader named Maddie have announced they're leaving the state entirely, and will be moving in with family in neighboring Texas to avoid the ongoing harassment.

"We actually moved here from Sherman hoping to have a fresh start for Maddie, because she was severely bullied there, and taunted to commit suicide, and assaulted in the bathroom," Brandy Rose, Maddie's mother, said on a crowdfunding page raising money to assist in the move. "Unfortunately, her fresh start did not last long."
Twelve-year-old Maddie's story first gained national prominence after reports that parents in a private Facebook group for the Achille Independent School District had been writing derogatory—and in some cases explicitly threatening—messages about her.
"The transgender is already using the girls bathroom," one parent wrote, while another referred to Maddie as a "maggot."
G/O Media may get a commission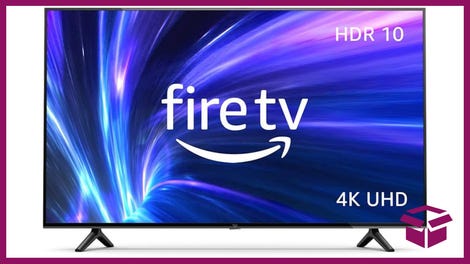 42% Off
Amazon Fire TV 50" 4K Smart TV
"If he wants to be a female make him a female," a third person wrote. "A good sharp knife will do the job really quick."
After the posts were made public (the Facebook page has since been taken down) Maddie's school briefly shut down for several days, and prompted an FBI investigation into the threats. The investigation into Maddie's case comes as the Trump administration, under Education Secretary Betsy DeVos, has conspicuously begun ignoring transgender students' civil rights complaints, in a reversal of President Barack Obama's previous guidances.
"I'm going to keep my head held up high and stay strong and go to school," Maddie told the New York Times last week. "And won't let those bullies drag me down."
The family will be moving to Houston, five hours away. Writing on the crowdfunding page, Brandy Rose expressed optimism that things would be better for Maddie there.
"We have family in Houston that have been wanting us to move to them for years, but it has just never been a financial possibility," she wrote. "We actually tried a few years ago, but it all just fell apart, and was a mess. If we had the financial means to actually move, and get set up there, close to our family, and in a city that has so many more resources for Maddie, it would literally be life changing!"

In the five days since it launched, the page has raised more than $40,000 to help Maddie and her family resettle in Houston, far more than its initial $15,000 goal.