The stereotypical Bitcoin aficionado is a young, white man. And according to a new report by cryptocurrency news and research site Coindesk, that stereotype is dead-on.
Of the 3,515 people who responded to Coindesk's March survey of Bitcoin users, 90 percent identified as male, more than 65 percent identified as white and 60 percent were under the age of 35.
The Bitcoin world has long struggled with the image that it is the domain of geeky white men, but researchers hoped to find that in 2015 that stereotype no longer held true. A smaller survey back in 2013 found that 95 percent of Bitcoin users were male, but since then the number of Bitcoin transactions has hit record levels and more than 80,000 merchants have begun accepting the digital currency, which might hint at a broader, more diverse user base.
Instead, CoinDesk wrote, "the survey's responses paint a picture faithful to the young, white, tech-savvy men that have become the 'poster boys' of bitcoin."
G/O Media may get a commission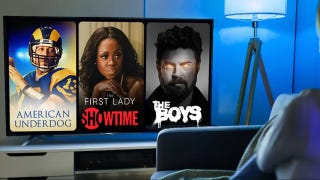 UNDER $1
99¢ Prime Video Channels
In other words, the needle has moved in the right direction over the past two years, but not meaningfully so.
The researchers noted that the point of the survey was not only to establish a demography of the Bitcoin community, but also to identify ways that the cryptocurrency can expand beyond its current reach. The survey was offered in Chinese, Japanese, Spanish and English and given primarily to visitors of the CoinDesk site.
The results suggest that Bitcoin is still primarily considered a hobby for the tech-savvy — 68 percent of male respondents identified as "techies" compared to just 28 percent of the women.
As Fusion's Felix Salmon wrote in April, reaching women and racial minorities is critical to Bitcoin achieving any kind of mainstream success. And if CoinDesk's new report is any indication, that day may still be pretty far off.