Ahead of Christine Blasey Ford's testimony before the Senate Judiciary Committee on Thursday, one prominent Republican member of the committee signaled on Monday that he will absolutely not be taking the growing number of allegations against Supreme Court nominee Brett Kavanaugh seriously.
On Monday, Hatch described Jane Mayer and Ronan Farrow's Sunday night report in the New Yorker, which detailed new allegations against Kavanaugh by former Yale classmate Deborah Ramirez, as "thinly sourced," and accused Democrats of engaging in a "smear campaign" against Kavanaugh.
"No innuendo has been too low, no insinuation too dirty. Everything is an excuse for delay, no matter how unsubstantiated," Hatch said. He continued, per The Hill (emphasis mine):
Hatch said that while every accuser "deserves to be heard," Democrats are "engaged in a coordinated effort" to stop Kavanaugh.

"Senate Democrats are demeaning both the Senate and the Supreme Court through their partisan games and transparent attempts at character assassination. We should hear from Dr. Ford on Thursday as planned. Then we should vote," he added.
G/O Media may get a commission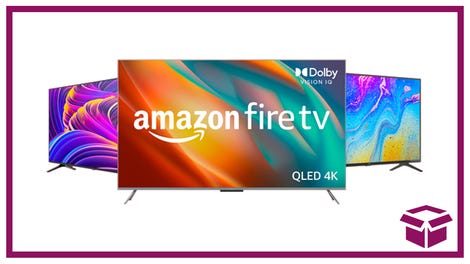 Ooh. stunning.
New Amazon Fire TVs
Remember: every accuser deserves to be heard, except when it's politically inconvenient for the Republican Party.
Hatch's latest comments follow this dumbass tweet he did yesterday, which took great offense at Ford's legal team's description of chairman Chuck Grassley's conduct as "bullying":
As we pointed out yesterday, Hatch is far from the only Republican senator who transparently does not give a fuck about Kavanaugh's accusers or the allegations against him. Referring to Kavanaugh's nomination, Senate Majority Leader Mitch McConnell said on Friday said the Senate was going to "plow right through it and do our job."
And on Sunday, Sen. Lindsey Graham, another member of the Judiciary Committee, said Ford was being "used" by Democrats and spoke up for the real victim in all of this: Brett Kavanaugh.
"What am I supposed to do? Go ahead and ruin this guy's life, based on an accusation—I don't know when it happened, I don't know where it happened, and everybody named in regard to being there said it didn't happen," Graham said. "I'm just being honest. Unless there's something more, no, I'm not going to ruin Judge Kavanaugh's life over this."
A reminder that Kavanaugh is not facing any kind of legal consequences for attempted sexual assault, as would normally be the case were he not a powerful federal judge with exceedingly powerful friends. The absolute worst thing that will happen to him is that he won't get a lifetime appointment to the highest court in the United States.
In other words: Sadly, he's going to be just fine.