At last night's GOP debate, CNN anchor Jake Tapper asked each candidate for their preferred secret service name, should they be elected president.
Their answers were…interesting: Chris Christie chose "True Heart"; John Kasich picked "Unit One"; Scott Walker chose "Harley"; Jeb Bush went with "Ever Ready"; Carly Fiorina chose "Secretariat"; Donald Trump picked "Humble"; Ben Carson went for "One Nation"; Ted Cruz went with "Cohiba"; Marco Rubio opted for "Gator"; Mike Huckabee likes "Duck Hunter"; and Rand Paul, apparently the wordiest of the bunch, chose "Justice Never Sleeps."
But why wait until the election is over to start referring to the GOP candidates by their fanciful code names? We've created a Chrome extension that replaces every instance of a candidate's name with their fan-fiction names, and you can download it for free in the Chrome Web Store now.
Once installed, the extension will display the code name where the candidate's actual name once stood.
This makes for delightful reading, it turns out. Occasionally the extension makes it seem like you're reading, alternatively, an article about professional wrestling, or a recap of a My Little Pony episode, or a James Feinmore Cooper novel.
G/O Media may get a commission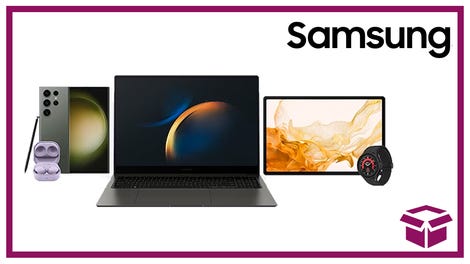 24 hour deals
Discover Samsung - Daily Deal
Chris Christie is True Heart:
Duck Hunter and Ever Ready are rival superheroes.
Secretariat did well in the debate, though the mysterious billionaire Humble still managed to shine.
I imagine a Gator would have some things to say about the Florida-FSU rivalry.
Unfortunately, only one of these Republicans will ever have a chance to make their code name a reality. And that's assuming they can defeat Evergreen or Maple Syrup.
Editor's note: The original version of this story included a Reuters photo as part of a screenshot of another website. This photo has been removed.
Patrick Hogan is a reporter for Fusion based out of New York. E-mail at patrick.hogan@fusion.net.