Linda* knew she had hit the jackpot when she landed a job at Southern California Edison, a major electric company, in the mid-1980s.
"I was leaving a very low-paying job at a bank and I had several friends who worked for Edison, so I was excited to get a job there," she told Fusion. "Once I got in, I was very happy and thinking, this was it for me, I was never leaving."
She moved out of her parents' place and into an apartment near the beach, sharing it with two friends, also Edison employees. She made good on her promise and stayed at the company for decades, climbing through the ranks in the IT department and cherishing an environment where "everybody knew everybody's kids."
Edison was home — until she lost her job in December as part of a controversial 400-person layoff at the profitable company.
The worst part? Her position wasn't really eliminated, she said. Her job went to foreign workers entering the country on temporary employment visas for highly skilled immigrants.
G/O Media may get a commission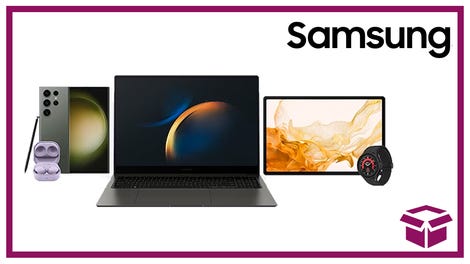 24 hour deals
Discover Samsung - Daily Deal
Southern California Edison doesn't contest the premise. The company told employees a year in advance that their positions might be eliminated as part of a move to outsource the information technology department to Infosys and Tata Consultancy Services, both based in India.
In a statement to Fusion, Southern California Edison, or SCE, said the move was part of "an effort to act as cost effectively and prudently as possible in operations for its customers," citing the need to match services provided by competitors.
"SCE does not take this action lightly and it is assisting employees through this difficult period," the statement read. "Displaced employees were offered outplacement services, financial and resume writing workshops, severance packages, and some received placement within other departments at SCE."
*Linda requested that Fusion not use her real name due to a non-disclosure agreement included as part of her severance.

Worker shortage or cost-saving measure?
In the coming year, the U.S. will issue 85,000 visas for highly skilled workers. The program, known as H-1B, allows employers to hire temporary foreign workers in specialized positions that would normally require a bachelor's degree or greater. In addition to the new visas being put into circulation, experts estimate that roughly 600,000 people currently hold H-1Bs.
H-1B visas are prized by tech companies — whose representatives say they need access to talented workers from around the world — and the issue has become a hot topic in Washington in recent years. Lobbyists for companies such as Microsoft and Intel have been pushing an H-1B expansion, and they're willing to reach into their deep, deep pockets to make it a reality.
The best example of the outreach work is FWD.us, an immigration lobbying group created by social entrepreneur Joe Green and Facebook CEO Mark Zuckerberg in 2013. Since then, the organization has grown into a powerful voice in the immigration debate on Capitol Hill, making a case for foreign-born tech workers, but also for immigration reform that would create a pathway to citizenship for the country's 11 million undocumented immigrants.
The group is planning an advocacy drive on April 1, the day the federal government will begin accepting H-1B applications from employers. In recent years, the visa quota has been met within a week — a blitz that leaves companies hoping their applicants will be selected by lottery.
"The fact that we basically run out of these visas in a week, probably on the first day, is a real tragedy," said Todd Schulte, president of FWD. "These are people ready to create jobs, ready to be engineers."
A proposal on the table in the Senate would raise the cap to at 115,000 visas per year, with the possibility of reaching 195,000 visas in years of strong economic growth. The bill has both Republican and Democratic backers, but opening the door to more skilled workers could be a tough sell amid stories such as the one in Southern California.
The Edison case, for instance, surfaced during a hearing in the Senate judiciary committee on Tuesday, where debate focused on H-1B abuses and a possible expansion of the program.
An odd-couple alliance of conservative Republicans and labor unions attacked the visas, exposing the challenges FWD might face as it tries to convince lawmakers — and the public — that more visas for skilled workers is necessary.
"The vast, overwhelming majority of the people using this program are using it for the right reasons," FWD's Schulte told Fusion. He conceded, however, that "like any program, there are people who aren't using it appropriately."
Linda never had strong opinions about immigrant workers before the incident. Now she's "pissed" over what she views as a loophole in federal immigration law.
Before hiring a worker using an H-1B visa, an employer must go through a certification process with the Department of Labor, a procedure that should, hypothetically, insure that the visas aren't used to replace American workers.
"The law blatantly said, if you cannot find a skilled worker in America, you can go elsewhere," she said. "Well, we had skilled workers on the job. They only did it for money."
The actual regulations enforced by the Department of Labor are more nuanced, but Linda is right about the intent of the law — it attempts to prevent U.S. workers from being displaced.
The dirty secret about H-1B visas is that more than half of them go to outsourcing companies. While the law might prevent a company from directly replacing workers with immigrants on temporary employment visas, it doesn't prevent companies from outsourcing their services to a third party, such as Infosys.
Infosys told Fusion in a statement that it "maintains workers in the United States to meet its client agreements," but did not specifically address the Edison contract. Infosys and TCS are the two biggest users of the visa program.
According to Daniel Costa, director of immigration law and policy research at the non-profit Economic Policy Institute (EPI), the field of companies using H-1B visas can be divided into good actors and bad actors.
How to tell them apart? The good actors help temporary workers acquire legal permanent residency, otherwise known as a green card. Once a workers have green cards, they can move freely between employers — a flexibility that isn't available to H-1B visa holders.
According to data compiled by EPI, the Labor Department approved 12,432 H-1B applications from Infosys and Tata Consultancy Services in the 2013 fiscal year. During the same year, Infosys only sponsored seven workers for green cards; Tata didn't sponsor any.
"The H-1B is something that, if it disappeared tomorrow, we would need a new way to bring people in. I'm not against the H-1B," Costa told Fusion.
"The problem with it is the wage rules are bad, there's no recruitment requirements for U.S. workers, there's hardly any enforcement," he said. "These are staffing companies, these are not companies that need some innovative skilled worker."
Ted Hesson was formerly the immigration editor at Fusion, covering the issue from Washington, D.C. He also writes about drug laws and (occasionally) baseball. On the side: guitars, urban biking, and fiction.