Over 130 people working in the executive branch didn't have full security clearances as of last November, NBC reported Wednesday evening, including senior advisers like Ivanka Trump, Jared Kushner, White House press secretary Sarah Huckabee Sanders, and White House counsel Don McGahn. A whopping 34 of those people began working for the government on Jan. 20, 2017—the day Trump was sworn in—and were still operating under an interim clearance some 10 months later in November.

And forty-seven of those 130 work in positions that report directly to the president; it's "unclear" whether any of those employees have received permanent clearance in the months since, NBC said.
Some of the esteemed offices employing those with interim clearances include the National Economic Council, the Office of Management and Budget, the U.S. Trade Representative, the White House executive residence, and the National Security Council.
From NBC:
White House counsel Don McGahn, White House press secretary Sarah Huckabee Sanders and White House deputy press secretary Raj Shah, [had] only interim clearances to access the most sensitive government information, according to the documents. Each of them had obtained permanent clearances to access top-secret materials, a lower clearance that would prevent access to information, for example, in the president's daily intelligence brief.


Legal experts said the lack of a permanent security clearance does not mean there is something problematic in an individual's background. Dan Coats, the Director of National Intelligence, said during congressional testimony earlier this week that he would recommend minimal access to classified documents to anyone without a permanent security clearance.

"But if you do that, it has to be a specific interim with controlled access and limited access, and that has to be clear right from the beginning," Coats said. "You can't just say an interim allows me to do anything."
G/O Media may get a commission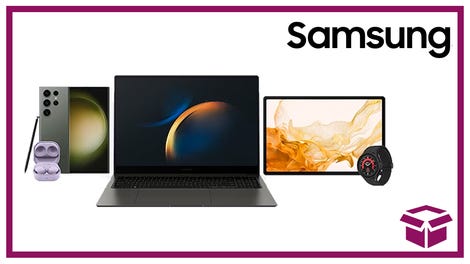 24 hour deals
Discover Samsung - Daily Deal
Some of those received interim "top secret" and "sensitive compartmended information (SCI)" clearances, NBC also reported. As CNN noted earlier Wednesday, the intelligence permissions granted to those with interim versus permanent clearance "requires those with full permanent clearances to remain vigilant about what information is shared with those still operating on an interim basis." Let's take a guess at how vigilant the executive has been about toeing those boundaries, shall we?