In news that has surely prompted one of the more uncomfortable family discussions in modern electoral politics, CNN reported Monday that the parents of Kevin Nicholson, a Republican running to replace Democratic Wisconsin Senator Tammy Baldwin, maxed out on the amount of money they could legally donate to a campaign—and it wasn't Nicholson's.

Instead, his parents each donated $2,700—the cap on how much an individual can donate in a primary campaign—to Baldwin, the Democratic incumbent their son is challenging. Incredibly, they made those donations in early February, many months after Nicholson announced his campaign last July.
CNN also reports that his parents have a long history financially supporting Democratic causes and candidates (including Baldwin), but that the combined $5,400 donation was the first made to her re-election campaign in the months since their son announced he would enter the race.
Nicholson told CNN that his parents "have a different worldview" than he does, and he doesn't consider it "surprising that they would support a candidate like Tammy Baldwin who shares their perspective."
"I'm a conservative today not because I was born one, but because of the experience I earned as a Marine in combat, my experience as a husband and father, my choice to be a Christian, the schools I chose to attend and the decision to pursue the career that I have," he told the news outlet. "Regardless of who may disagree with my life decisions, I would not trade these experiences for anything, and they will always guide my views as Wisconsin's next U.S. Senator."
G/O Media may get a commission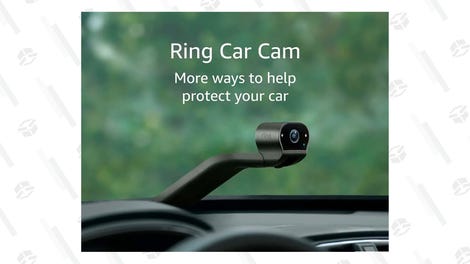 The Wisconsin Senate race has become a quiet concern for Democrats as conservative PAC money continues to flood the race in support of Republican candidates. Conservative groups have spent over $3 million—excluding so-called "dark money"—to oust Baldwin so far, nearly six times more than the amount spent to challenge all other Democratic Senate candidates combined.