Nikolas Cruz, the disturbed 19–year–old who carried out one of the worst school shootings in U.S. history this week, participated in an air-rifle marksmanship youth program supported by the National Rifle Association Foundation, the Associated Press reported.
Cruz, who on Wednesday killed 17 students and teachers and wounded scores of others at the Marjory Stoneman Douglas High School in Parkland, FL, was considered an excellent marksman and was wearing a logo from the school's Army Junior Reserve Officer Training Corps (JROTC) when he was arrested, according to the AP.

While attending the school, Cruz belonged to a varsity marksmanship team. Teammates recalled that he often talked about an AR–15 and other guns that he owned. They said that firing weapons seemed to be "therapeutic" for Cruz, and he bragged about shooting animals.

Cruz was eventually expelled from Marjory Stoneman Douglas High for disciplinary issues, according to the Broward County Sheriff's Office.
According to the report:

Records show that the Stoneman Douglas JROTC program received $10,827 in non-cash assistance from the NRA's fundraising and charitable arm in 2016, when Cruz was on the squad. The school's program publicly thanked the NRA Foundation on its Twitter feed.

A spokeswoman for the NRA declined to comment on Friday. The top officers of the foundation are all current or former executives of the NRA.
G/O Media may get a commission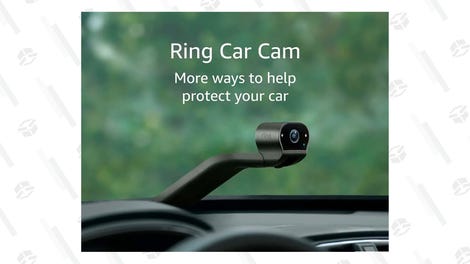 The roughly 1,700 high school JROTC programs across the nation also receive funding from the U.S. military, and the regimen of drills, competitions, and training is often similar to those of respective military branches, the report said.

Also:

The NRA Foundation gave nearly $2.2 million to schools across 30 states in 2016, the most recent year for which its federal tax filings are publicly available. Of that amount, more than $400,000 was in cash grants, while nearly $1.8 million came as in-kind donations ranging from equipment for high school air rifle teams to gun safety programs for younger children.
The foundation has provided more than $335 million in grants in the past three decades. In Florida, 18 schools received NRA donations in 2016, more than any other state, the AP added.