Benjamin Hornberger, a 23–year–old self–described "patriot" from Pennsylvania went to Gettysburg National Military Park on Saturday to stop anti–fascist protesters from desecrating Confederate graves. But things didn't go exactly as planned for Mr. Hornberger.
Not only were there no menacing Antifa warriors to battle, but also Hornberger ended up shooting himself in the leg with his own gun. A park officer saved Hornberger's life by quickly applying a tourniquet to his leg to stop the bleeding, according to media reports.

Saturday marked the 154th anniversary of the start of the Battle of Gettysburg, and several activities are planned over the weekend to honor the occasion. But days before, a rumor began spreading on social media that Antifa groups had planned to crash the event, destroy gravestones, and burn Confederate flags.

Three groups of right–wing "patriots," including Sons of Confederate Veterans and Real 3% Risen, quickly rallied to save the Confederate flags and tombstones by organizing a "free speech" counter–demonstration.

But Antifa groups had no plans to go to Gettysburg, and the rumor appears to have been started by right–wing trolls who created a fake Antifa Facebook group and made up the entire story.

G/O Media may get a commission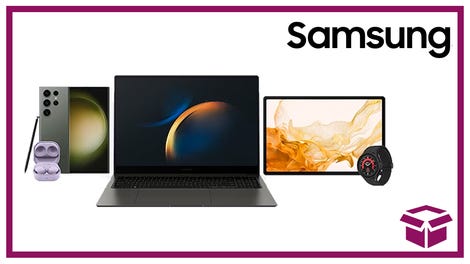 24 hour deals
Discover Samsung - Daily Deal
In a statement to Fox News 43, Central PA Antifa said:

The rumored event in Gettysburg this Saturday is a complete fabrication. No Antifa groups have planned a rally there that day. Instead we have planned to participate in the anti-Trump demonstration in Philadelphia, along with many other Antifa and anti-racist groups in PA and surrounding areas.

Further, we have traced the rumor back to a Facebook page for a fake Antifa group calling themselves Harrisburg Antifa. This page is not run by antifascists but by alt-right trolls attempting to discredit Antifa, create confusion, and attempt to stir violence. Central PA Antifa does not condone the desecration of graves. In particular we would never damage the historical value of Gettysburg, a site of great historical importance in the struggle against oppression.

That battle was a turning point in the war that eventually led to the freeing of millions of slaves. The Confederacy and their ideology were dealt a resounding defeat at that battle, as fascism itself will one day be defeated by the will of all people to be free from oppression.
According to USA Today, Hornberger's antiquated firearm discharged a second time while a police officer tried to unload it.

"It was apparently an old gun, not in good working order," Gettysburg National Military Park spokeswoman Katie Lawhon told the newspaper.