Paul Ryan built his career as a congressman on an unwavering commitment to making life harder for the people most in need of help. Lately, he has done next to nothing to resist Donald Trump's agenda. But today he announced his retirement from Congress, and so idiots of all ideological stripes rushed to their keyboards to bravely proclaim: Actually, Ryan Was Good.

Here was our bad president, who was absolutely never a fan of Ryan's:
Top Senate Democrat Chuck Schumer (via The Washington Post):

In a statement, Senate Minority Leader Charles E. Schumer (D-N.Y.) called Ryan "a good man who is always true to his word."

"Even though we disagreed on most issues, in the areas where we could work together I always found him to be smart, thoughtful and straightforward," Schumer said.
G/O Media may get a commission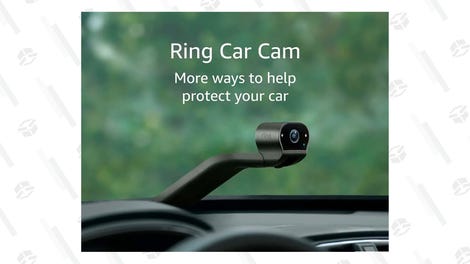 Conservative pundit Ana Navarro:
Utah's next senator:
Jesse Ferguson, a former spokesperson for Hillary Clinton, the most "overly optimistic" presidential campaign in recent memory:
It bears repeating, many, many times, exactly why Ryan is rotten to the core. An incomplete accounting of his far-too-long political career: All he could manage after Trump refused to condemn literal Nazis marching on Charlottesville was to say the president "messed up"; he has dreamed of privatizing Medicare and Social Security for decades; he obfuscated his ultimately successful effort to pass a massive tax for his wealthy friends and donors with his signature brand of impishly wonkish rhetoric about doing taxes on a postcard; and, perhaps most poignantly, as DACA recipients are being deported at Trump's behest, he promised these young immigrants they could "rest easy" because Congress was on the job.
All told, Ryan was a fraud who spent tons of energy conning a gullible media and pretending like he was one of the good ones while never missing an opportunity to bash the low-income Americans he loved to claim he cared about. What better way to see him off than by cravenly promoting your own hollow love for staid statesmanship?
Good riddance to Ryan, and may he take his brand of condescending, smarmy conservative rubbish with him.