In 2012, the Pennsylvania General Assembly passed a law containing a buried provision barring doctors from disclosing any information they receive from companies drilling into the Marcellus Shale. A ruling passed down Wednesday by the Pennsylvania Supreme Court struck down a handful of portions of that law, including the "doctor gag order," as anti-fracking activists refer to it, as well as a provision that allowed private drilling companies to seize private property for storage of natural gas under eminent domain and one that did not require private wells to publicly disclose hazardous spills, according to Pittsburgh City Paper.
"Patients trust that their doctor is telling them the truth, the whole truth, and that their health is the doctor's primary concern," state Rep. Dan Frankel, who has sponsored legislation aimed at repealing that provision of Act 13, told the Pittsburgh Post-Gazette. "Patients shouldn't worry that they are on the receiving end of a political agenda when they go to the doctor. And doctors and nurses shouldn't have to choose between caring for their patients or following a law that would have forced them to practice bad medicine."
A federal lawsuit concerning the gag order was dismissed by two courts that found the plaintiff, Dr. Alfonso Rodriguez, did not have legal standing to bring the case.
Then-governor Tom Corbett's office said in 2013 it did not think the provision would bar doctors from freely speaking to their patients, but many health professionals interviewed by the media said the potential liability posed by the language of the law created too large a risk. The law is written in such a way, Jerry Silberman, a spokesperson for the Pennsylvania Association of Staff Nurses and Allied Professionals, told IB Times in 2012, that if a doctor suspects a patient suffers from symptoms brought about by fracking, the doctor isn't legally allowed to inform the patient of those suspicions.
G/O Media may get a commission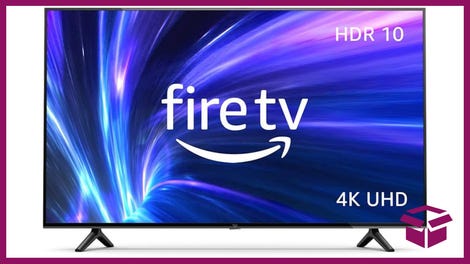 42% Off
Amazon Fire TV 50" 4K Smart TV
Sam Stecklow is the Weekend Editor for Fusion.