In better times, we could be discussing what Cinco de Mayo tells us about ethnic identity, debating its historical relevance to the Mexican diaspora, or even arguing that it has become an overly commercialized excuse for white people to get drunk and look silly in oversized sombreros.
But things are different this year with taco-bowl-eating Donald Trump in the White House. Instead, we're talking about Philadelphia, the first major U.S. city to cancel its featured Cinco de Mayo festival, El Carnaval de Puebla. A colorful, vibrant, and jovial family affair, the carnival has been held every year for the past decade to celebrate Mexico's victory in an 1862 battle against the French.
According to the newspaper Al Día, the decision to cancel—prompted by a "climate against immigrants"—was announced on March 10. In a statement, organizers said, "Under these sad circumstances, we do not think it is fair or an environment conducive to a celebration of joy…we do not want to add a risk."
An estimated 15,000 people attend the annual celebration and parade through South Philadelphia, organizer Édgar Ramírez told NBC 10. Many participants—including more than half of the 400 "carnavaleros" who represent the 1862 battle—travel from cities across the U.S.
Philadelphia Mayor Jim Kenney told NBC he is "devastated" by the ongoing fear spread by Immigration and Customs Enforcement (ICE) sweeps carried out nationwide in recent weeks. And the event generates up to $120,000 in tax and vendor revenue each year Al Día reported.
G/O Media may get a commission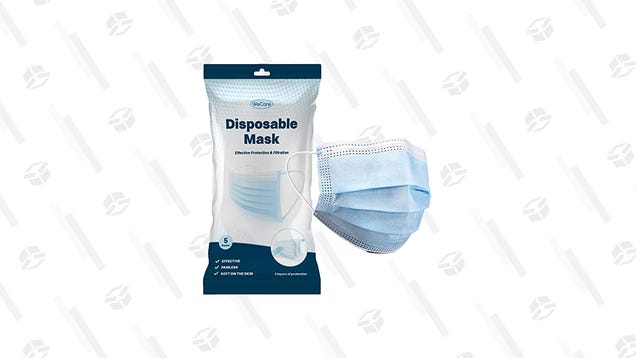 WeCare Disposable Masks With Elastic Earloops- 5 Pack
Puebla Carnival founder David Piña told the newspaper the decision to cancel also aims to "raise a voice of protest."
In an email to NBC, Philadelphia ICE Officer Khaalid Walls said, "ICE's enforcement actions are targeted and lead driven. ICE does not conduct sweeps or raids that target aliens indiscriminately."