SAO PAULO, Brazil — Before last Sunday, every photo available online of Verônica Bolina, including the hundreds on her public Instagram account, showed a woman who paid special attention to how her face and body looked.
But in a photo that went viral this week, Bolina's face is so disfigured and swollen she's hardly recognizable. In the photo, the transgender woman is shown sitting on the ground with her breasts exposed, hands cuffed behind her back, and her feet chained together while police officers stand around her. Her long hair is gone.
According to various reports, Verônica Bolina suffered the brutal beating at the hands of military police after being arrested in São Paulo on April 10 for attempting to murder her elderly neighbor. The widely shared photos have sparked a social media movement in Brazil: #somostodasVerônica, or "We are all Verônica." A Facebook page of the same name has even started sharing artwork inspired by Veronica´s photos before and after the attack. The most popular artwork is a black and white drawing by Vitor Teixeira.
G/O Media may get a commission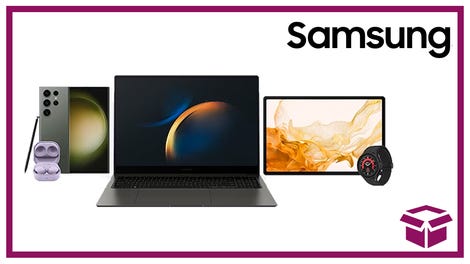 24 hour deals
Discover Samsung - Daily Deal
"Those photos were shocking because of the violence, and [because] the police didn't respect her gender identity," said Alessandra Ramos, an LGBT activist in Brazil who says she has been detained by police before. "A trans woman was not respected. That brought rage into LGBT activism."
Police claim the incident started when Bolina started masturbating in a jail cell, which prompted cellmates to attack her, according to media reports. The jailer reportedly entered the cell to try to contain the situation and was attacked by Bolina, who allegedly tried to bite off his ear.
An alleged audio confession has Bolina saying she was not tortured by police, rathered forcibly restrained for attacking her jailer. Bolina allegedly confessed that she felt "possessed" at the moment, and that police were only doing their job by restraining her.
Those who know Bolina are questioning the authenticity of the alleged audio confession, calling it a fake.
"I cannot imagine how hard it must have been for her to go through that. The fear that she feels," said Ramos, who also advises Brazil congressman Jean Wyllys on transgender issues.
The Centro de Cidadania LGBT Arrouche, a city government organization that interacts with the LGBT community, and the government of the City of São Paulo released a statement on Facebook that said Bolina had suffered aggression at the hands of the police. The Secretary of Public Safety says that the São Paulo civil police is under investigation by the internal affairs division of the civil police and the public ministry. Bolina is in the process of being transferred from a São Paulo jail to a male prison, reports say.
Brazil's secretary of human rights recently passed a resolution regarding the treatment of transgender women in custody and prisons, recommending that they be allowed to have their own space.
Bolina's photos highlight the violence that travestis, who are typically Brazilian transgender women who choose not have sex reassignment surgery, suffer in Brazil. Grupo Gay de Bahia (GGB) tracks homophobic and transphobic murders in the Brazil. Last year the group reported 113 murders of transgender people between November 2013 and November 2014. GGB's website, Quem a homofobia matou hoje ("Who did homophobia kill today") collects the reports of murders against travestis and transsexuals through news reports, social media, and police reports, often posting gruesome photos.
Wyllys, who often supports LGBT issues in Brazil, has joined the #somostodasVerônica movement. In a Facebook post on Wednesday, Wyllys talked about the wider implications of Bolina's photos.
"In Baixada Fluminese, the state where I was elected (Rio de Janeiro), the crimes of hatred motivated by transfobia kills a travestis or transexual each day… this is also what is happening to the living Verônica, who was tortured, humiliated and exposed by the Civil Police in São Paulo."
Wyllys cited a report by the Global Rights non-governmental organization that said black transgender women in Brazil are impacted disproportionately by various forms of physical and sexual violence.
Bolina remains incarcerated but her public defenders hope that she can tell the story of her attack to a judge soon.
Kiratiana Freelon is a Rio de Janeiro-based multimedia journalist whose work focuses on social issues, international news and sporting events. She has published two books: one a travel guide to black Paris, and the other a travel guide to multicultural London.