I don't know who sacrificed what to which cursed demonic entity, but the New York Times is reporting that Stormy Daniels lawyer Michael Avenatti and Scaramucci Post founder Anthony Scaramucci have been pitched as a talking-head duo to several television networks.

Both CNN and MSNBC allegedly sat down with TV agent Jay Sures to discuss a Crossfire-style show in which the 5'7" Scaramucci and Avenatti (height unknown) would go head to head on a variety of issues. There would probably be yelling—both on TV, and from me as the sound of these two mens' voices dissolves my brain into sludge.
Here's how I imagine a typical episode would go:
Mooch: PLEASE RETWEET


Avenatti: BASTA!

Mooch and Avenatti: [Cacophonous, otherworldly screeching]
MSNBC, Sures, and Scaramucci all declined to comment to the Times on the report. I have reached out to MSNBC, CNN, Sures, and Scaramucci, and will update if I hear back. Avenatti replied to an email by pointing to a tweet on Thursday in which he offered a non-denial denial on Twitter, saying he wasn't interested in television "right now." Only when he says "never, not even after death" will I be satisfied.
Sures, co-president of the powerhouse United Talent Agency, has personally represented television fixtures like Dr. Phil, Jake Tapper, Chuck Todd, and Don Lemon. Both Avenatti and Scaramucci appeared together at his annual White House Correspondents Dinner party in April.
G/O Media may get a commission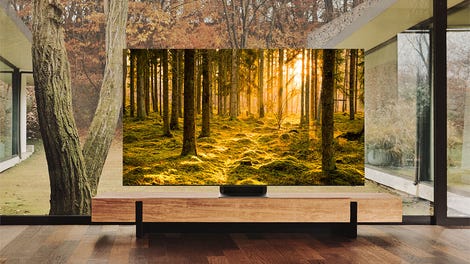 Up to 40% off
Samsung Smart TVs
No one needs this. No one asked for this. Even if this never happens, the fact that it was even thought of is a crime against humanity. But maybe this is what we deserve.