You've probably seen them by now. They shamble along, staring intently at their phones, stopping intermittently to excitedly swipe, or tap, or just shout excitedly at their screens before moving on. No matter how strange, self-absorbed, or entirely out of place these people may seem, they all have one thing in common: They're catching Pokémon.
In just a few short days, Pokémon Go has become a full blown gaming phenomenon. To play, users must physically navigate through 3D space in order to find and capture virtual monsters hidden in the real world, but seen through an augmented reality layer displayed on their smartphone's screen. Once they've captured their virtual prey, players then collect boosts and bonuses given at "Pokéstops"—often recognizable real-world sites—to augment their roster of Pokémon, grooming their monsters for combat at "Pokégyms" that are also scattered throughout the real world. Think of it as virtual-pet-meets-scavenger-hunt, with a dash of head-to-head combat thrown in for fun.
While far from the first instance of commercial augmented reality, Pokémon Go represents a drastic step forward in the technology's mass adoption, thanks in part to the franchise's preexisting popularity and the fact that you can play the game for free. Pokémon Go has already attracted enough users to crash its servers and send partial-owner Nintendo's stock skyrocketing to its highest point in decades.
But Pokémon Go has had a noticeable social effect on its players as well—one which has seen people from across any number of demographic lines come together to share in the real thrill of the game's virtual hunt. It may look chaotic and random:
G/O Media may get a commission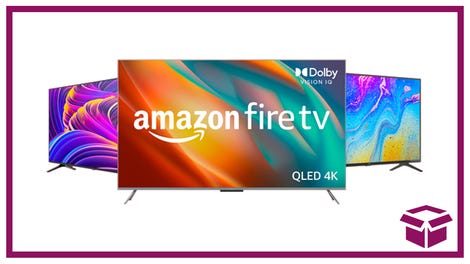 Ooh. stunning.
New Amazon Fire TVs
But in many cases it has inspired unity.
#PokemonGO is bringing people together. Just when we need it most. Photo via Paddy32 via @reddit pic.twitter.com/0OFJw6ODOq

— Shawn G. Chittle (@ShawnChittle) July 11, 2016
Perhaps nowhere was this point better illustrated than in a recent Reddit post by user SlothOfDoom, who described his late-night experience hunting for Pokémon at a local park.
It's a similar experience to that of redditor CodyE36, who posted the following picture, with the caption "The cops were playing Pokemon go with us last night."
He later explained that "these particular officers are assigned to the 'downtown' region of my city. Their job is to connect with the community, provoke a sense of safety, and generally be nice and pleasant people."
The phenomenon isn't just limited to Redditors, either. Across social media, players have begun chiming in with their own stories of bonding with strangers while walking outside and playing the game:
What's more, not only is the game bringing together strangers who might otherwise never have met—it could also be good for their health. Since its release, users have been posting screenshots of their step-counting apps to document how the game has upped their physical activity.
When you're hunting for Pokemon… #PokemonGO #Fitbit pic.twitter.com/UiJCzw9bLQ

— Allison (@AllisonJFit) July 11, 2016
This isn't to say there isn't some risk involved. Already reports of absentminded, or wholly entranced Pokémon Go players injuring themselves have begun trickling in. One such user, Mike Schultz, of Long Island, NY told the Associated Press that he sliced his hand after falling off his skateboard, because he was too engrossed in the game. "I just wanted to be able to stop quickly if there were any Pokémons nearby to catch," Schultz told the AP. "I don't think the company is really at fault."
There may also be legal ramifications for players unwilling, or unable, to stop their Pokéhunts while driving, as this extremely "look how cool we think we are" tweet from the NYPD threatens.
In fact, Pokémon Go has inspired at least one law enforcement action to date, after 19-year-old Shayla Wiggins accidentally stumbled upon a dead body while walking in search of new Pokémon to catch. Not that the gruesome discovery has turned her off from the game. "I might go get a water Pokemon," Wiggins told the local ABC affiliate. "I'm going to try."
People have also used the game to cheekily snark at the notoriously hateful and homophobic Westboro Baptist Church, transforming the group's Topeka Kansas headquarters into the site of an in-game gym—one controlled by a Pokémon named LOVEISLOVE.
The virtual zinger caught the attention of the WBC, which responded by tweeting:
The fact that the game's massive popularity is predicated, in part, by the real-world sense of community Pokémon Go helps foster hasn't gone unnoticed by its developer Niantic. CEO John Hanke recently divulged that the company is already working on a number of updates to increase Pokémon GO's person-to-personal interactivity, describing it as "kind of a core element" to the game.