If some Illinois politicians have their way, minorities could soon be footing an unfair amount of the bill for police body cameras in the state.
On Thursday, the House passed a police reform bill, which would expand officer training to touch upon use of force issues, require all officer-involved deaths to be independently investigated, and would make those investigations public record, even if the officer involved in the death is not charged with a crime. It would also make chokeholds illegal, and create a database to track officers who have been fired, or resigned due to misconduct. Politicians on both sides of the aisle are hailing the bill, with one Democratic sponsor calling it a "proactive step."
But one part of the bill, which is now headed to the Senate for approval, is troubling. To pay for Illinois' effort to deploy body cameras for police officers across the state, an additional $5 fee would be tacked on to every traffic citation and criminal conviction in the state.
For both traffic and criminal convictions, minorities are disproportionately represented, and would thus be footing an outsized amount of funding for something, which, in the end is meant to protect them from police abuses in the first place.
And thanks to a then-State Senator Barack Obama, we have the facts to back that up.
G/O Media may get a commission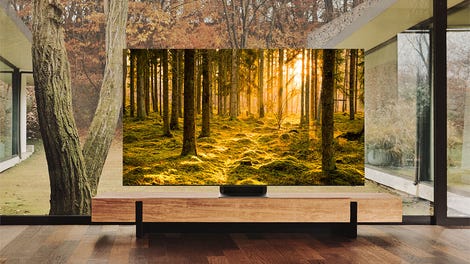 Up to 40% off
Samsung Smart TVs
Back in 2003, Senator Obama sponsored the Illinois Traffic Stop Statistical Study Act, as a way to combat racial profiling in police stops. The Aact requires police to take racial data for every traffic stop that they make.
Here are some findings from the most recent report stemming from that data, from 2013:

White people make up 65 percent of all traffic stops, though they make up about 78 percent of the state's population.
Blacks make up nineteen percent of those stops, though they make up 14.7% of the state's population.
Hispanics actually fare pretty well here, it should be noted. They only make up 12 percent of the traffic stops, while comprising about seventeen percent of the state population.

But taken overall, minorities get citations issued to them at a much higher rate than whites.
While this is happening, "African American and Hispanic drivers are… about twice as likely to be the subject of a vehicle consent search than other drivers, relative to how frequently they are stopped," the report found. A consent search is when an officer asks to search your vehicle, which you don't have to consent to.
Minorities don't agree to these stops as much as white people, perhaps because they are asked of them so much more frequently.

Which is ironic, because white people are much, much more likely to have illegal things in their car, even if they consent to searches more often.
"The 2013 data continues to paint a picture that is troubling and must be addressed," Adam Schwartz, senior legal counsel for the American Civil Liberties Union of Illinois, said of the most recent traffic stops report.  "Once a stop occurs, drivers of color are more likely to be asked for permission to search their car — even though the statistics show that police are far more likely to find contraband in the automobile of a white motorist."
According to a spokesman from the Illinois Secretary of State Office, there were about 300,000 misdemeanor convictions stemming from a moving violation last year. That's for things like speeding, illegal lane changes, etc… basically anything but a DUI or a vehicular homicide. Specific numbers or demographic information was not immediately available.
Numbers on the overall number of convictions issued in the state in recent years were not immediately available from the Department of Law Enforcement, authorities told Fusion (we know, WTF). But, if we go off come of the information available on Chicago's Cook County Jail (one of the nation's largest prisons, and absolutely Illinois' largest institution), we can get a good sense of the people who are finding themselves within the state's criminal justice system.
"The typical inmate admitted to, and discharged from, the Cook County Jail is a single, African American male from Chicago averaging 32 years-old at admission," found a 2012 study of the jail, from Loyola University Chicago. "Among those admitted to the Cook County Jail in 2011, the majority (67%) were African-American, followed by Hispanics (19%) and whites (14%)."
Daniel Rivero is a producer/reporter for Fusion who focuses on police and justice issues. He also skateboards, does a bunch of arts related things on his off time, and likes Cuban coffee.