There is a small, pink octopus living deep in the bottom of the sea that doesn't yet have a name. It is a cephalopod, which is type of octopus, it measures about half a foot long, and scientists have been wondering what to call them since they started collecting specimens of the deep-sea creatures in the 1990s. That task falls to Stephanie Bush, a postdoctoral fellow at the Monterey Bay Aquarium Research Institute (MBARI).
Bush told Science Friday that, to name the species, "you're looking at specific morphological features of this species that differentiate it from other species."
This is how Bush describes them:
"They're really gelatinous and fragile, and they have relatively large eyes for the size of their body…they have a well developed web between the arms. They'll just spread that web and just parachute along."
G/O Media may get a commission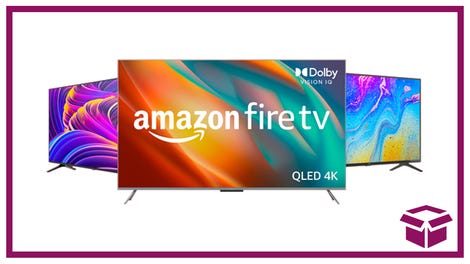 Ooh. stunning.
New Amazon Fire TVs
So, blobby.
She says that one of the names on the table for this cephalopod is Octopus Adorabilis,  because of how adorable it is.
But, frankly, we don't think this creature rates that high on the adorableness charts. No offense to octopuses, but we have puppies, you know?
Here are some images of the un-named octopus in motion:
And here's one for scale:
Ok, that one's pretty cute. In any case, readers, we turn to you: Is this animal worthy of the adorabilis mantle?
Thank you.
Danielle Wiener-Bronner is a news reporter.