President Obama announced that he was commuting the sentences of 61 federal drug offenders on Wednesday—even as thousands of inmates' petitions seeking clemency remain outstanding.
Almost all of the inmates who had their sentences commuted today faced decades for charges related to selling cocaine. Twenty-one had been serving life sentences. Most of the inmates will be released on July 28.

Including today's commutations, Obama has granted clemency to 248 inmates, more than any other president since Franklin D. Roosevelt.
To mark the occasion, Obama got lunch this afternoon with seven former inmates who had received clemencies from him and former presidents. Sitting to Obama's right side was Ramona Brant, who was serving a life sentence for a nonviolent drug crime before Obama commuted her sentence in December. (Fusion wrote about her story last year.)
"It is my strong belief that by exercising these presidential powers, I have the chance to show people what a second chance can look like, that I can highlight the individuals who are getting these second chances and doing extraordinary things with their lives," he told reporters after the lunch, vowing to "continue to emphasize the importance of pardons and commutations going forward."
G/O Media may get a commission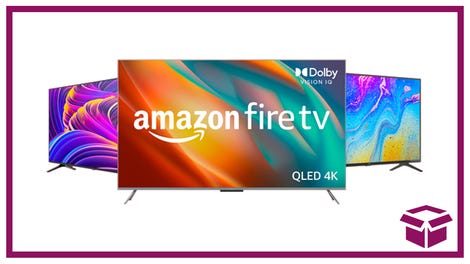 Ooh. stunning.
New Amazon Fire TVs
But with less than 10 months until Obama leaves office, 9,115 inmates are still waiting to hear back on petitions they've filed for clemency. And many activists are disappointed that Obama hasn't used the clemency power more expansively.
"We urge the President and his team to vastly increase the pace, and continue granting commutations on a regular basis throughout the remainder of his term," said Norman L. Reimer, the Executive Director of the National Association of Criminal Defense Lawyers, in a statement.
Earlier in Obama's term, Department of Justice officials suggested that up to 10,000 federal inmates serving long sentences for drug crimes might have their sentences commuted. They started an effort called Clemency Project 2014 to assign pro bono attorneys to inmates who had served more than 10 years for nonviolent drug crimes.
But that effort has been wracked with delays. The administration's pardon attorney, Deborah Leff, resigned in January, saying her office lacked necessary resources and had been undercut by other prosecutors. "I am unable to carry out my job effectively, despite my intense efforts to do so," she wrote in her resignation letter. "The requests of thousands of petitioners seeking justice will lie unheard,"
Only 25 of the inmates who received clemency today were helped by Clemency Project 2014, even though lawyers associated with the effort have already put in "over 50,000 hours" of work in representing inmates, according to a statement from the effort's director.
"With so many people waking up each day with the hope that they too will find mercy and redemption, I hope that today's grants portend ever more grants over the remaining ten months left in President Obama's term," CP14 project manager Cynthia Roseberry said in a statement.
Tomorrow, a number of former federal inmates who have received commutations will come to the White House for an event on clemency. Many will likely be asking the same question: Why only 61?
Casey Tolan is a National News Reporter for Fusion based in New York City.