I'm worried that the four candidates running for president in Mexico are being naïve about President Donald Trump.
Andrés Manuel López Obrador, Ricardo Anaya, Margarita Zavala and José Antonio Meade all seem to be engaged in wishful thinking, convinced that they can persuade the bully in the White House to stop insulting and attacking Mexico and the Mexican people. They seem to think they can get Trump to forget about building a wall along the border, and stop him from pulling out of the North American Free Trade Agreement.
If that's truly the case, the candidates can forget about it — Trump is a stubborn man, particularly when it comes to listening to reason. By now the most important lesson I've learned during this administration is that Trump is Trump. He will not change. The man who has just ordered U.S. troops to the border with Mexico, to subdue the supposed threat posed by drugs and undocumented immigrants, is the same man who likened Mexican immigrants to rapists and criminals on June 16, 2015, when he announced that he was running for president. That racist and xenophobic rhetoric has not changed, nor has Trump, except now he has much more power.
And appeasing bullies like Trump never works. Mexico's current president, Enrique Peña Nieto, made a huge mistake in 2016 when he invited candidate Trump to visit him in Mexico City. As was the case in 1519 when Montezuma II invited Hernán Cortés to his palace in Tenochtitlan; the host ended up humiliated. We should know from our own history that submission is never the right strategy, yet the Mexican government has insisted on bowing to Trump.
Luis Videgaray, Mexico's minister of foreign affairs and an acquaintance of Jared Kushner, Trump's son-in-law, even thought a meal and a few shots of tequila might help ease tensions between Mexico and the United States. Yet it was another failure. Things have gone so bad for Mexico that we will soon be seeing soldiers deployed along the border.
G/O Media may get a commission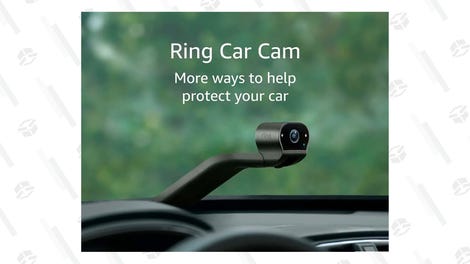 Peña Nieto has never understood that he could probably have salvaged what's left of his corrupt administration's dignity if only he stood up to Trump long ago. The outraged speech that Peña Nieto delivered recently after Trump announced he would send troops to the border is almost three years too late, and was inconsequential for Trump. The next president cannot make the same mistakes; we expect him or her to be braver and tougher than Peña Nieto.
But that begins with accepting the fact that Trump, who is 71, will never change. Speeches, tweets and long-after-dinner conversations will not change his mind. He will continue to attack Mexico and will never soften his anti-immigrant stance. Immigration, after all, is his signature issue.
However, Trump needs Mexico, and this is a major weakness for him. Without Mexico's assistance, drugs could flow freely into the United States. Without NAFTA, Mexico wouldn't be compelled to cooperate on immigration either, and Central Americans, like that "caravan" of Honduran residents, could easily travel to the border without Mexico's intervention.
Also — and this is very important — Trump may be gone after 2020. This would allow Mexico to employ a twofold strategy. Mexico's president should take a hard turn away from Trump at the beginning of the next administration; there is very little to lose. Trump will never be a friend to Mexico, and Mexicans would appreciate having a leader who doesn't wither like Peña Nieto. If Trump were to be re-elected, the strategy toward him would require adjustment. But by then, Trump will already have realized that Mexico is a partner, not a piñata.
Ever since Trump was elected, the Mexican government has failed to defend Mexicans living in the U.S. This responsibility has been taken up by artists (like the three Mexican directors who've won Oscars), journalists and even Vicente Fox, a former president who, despite criticism leveled against him, still advocates for Mexico in the American media. (Future presidents of Mexico should also note the value of having spokespeople who can speak English on American television news shows, particularly those on Fox News, the channel that Trump watches).
Whoever wins the Mexican election on July 1 must accept the fact that any hope of changing Trump's mind is completely delusional and useless. When you want respect, you don't negotiate for it. You earn it.
Jorge Ramos, an Emmy Award-winning journalist, is a news anchor on Univision.