Gallup reports that, for the first time since 2008, Americans who are in favor of allowing abortion outnumber those who are not. Specifically, Gallup found that 50 percent of those polled identify, broadly, as "pro-choice," while only 44 percent identify as "pro-life." For those of us who believe in choice, this is progress—sort of.
Graph via Gallup.
Gallup notes that in May 2012, pro-lifers made up 50 percent of respondents—a full nine percent more than pro-choicers at the time. And, reports Gallup, the latest poll shows a downward trend in the percentage of men who identify as pro-choice:

The recent increase in the pro-choice side has occurred almost equally among men and women. However, for men, this has not compensated for the larger drop in their identification as pro-choice in 2012. As a result, a slight gender gap has emerged over the last three years.
Plus, fewer Americans are pro-choice today than in 1996, when 56 percent said they were pro-choice and only 33 percent said they were pro-life:
G/O Media may get a commission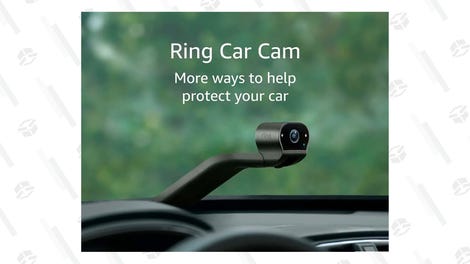 Graph via Gallup.
As you can see from the chart, views on allowing abortion full-stop (as in, without asking if people would agree with allowing late-term abortions or under other circumstances) trended toward the more conservative after 1996. In 1998, Gallup Poll's managing editor at the time analyzed that trend in a paper published in the Public Perspective. She wrote that this change was the first of its kind:

"… Opinion on the issue shifted in a sustained way to the more conservative position for the first time since Gallup began asking its principle question on abortion in 1975.
So this week's results are promising, but also a little depressing. So it goes.
Danielle Wiener-Bronner is a news reporter.